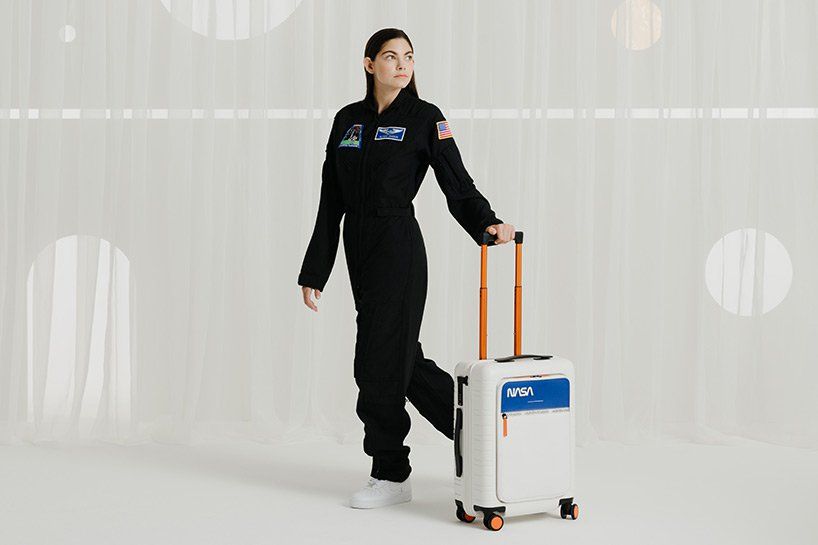 Alyssa Carson, 18, is a NASA astronaut-in-training, on track to be the first person to land on Mars. She has teamed up with smart travel brand Horizn studios to co-design this space-travel inspired NASA cabin luggage. In celebration of the 50th anniversary of the moon landing on July 20, the limited edition cabin luggage "features the NASA logo and commemorative luggage tag inspired by the ground-breaking spaceflight."
The M5 cabin luggage is finished in apollo white with orange and blue trims, and includes a built-in smart charger, 360° spinner wheels and an aerospace-grade polycarbonate hard shell.
For an 18-year-old, Carson has achieved a lot.
(Image Credit: Horizn Studios/ DesignBoom)