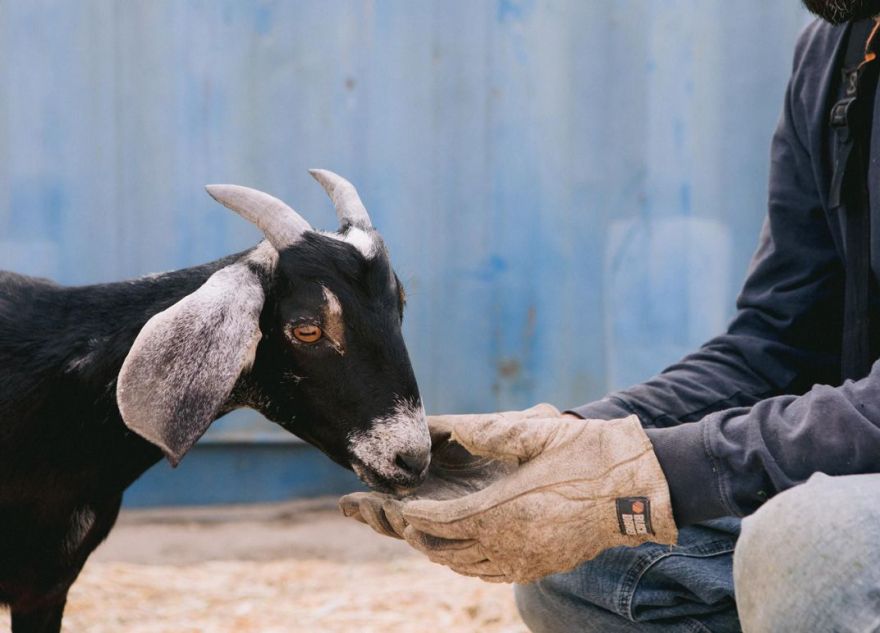 The current pandemic has brought a lot of businesses to a big halt. Some are close to shutting down, while some are still trying to adapt to the current situation. Some small farms send out their products through a new mobile market and are hosting drive-in tours around their farms:
Mooney began reaching out to other small farmers and food producers in the area, seeing whether they'd like to be a part of the orchard's new Apple Barn Mobile Market, which pulls together products from various local farms and delivers them directly to customers. "In the beginning we had one person selling their farm's sausage, another selling eggs, and a woman who provided us with beautiful microgreens that she usually sold to restaurants," says Mooney. The Apple Barn Mobile Market has since grown to a few-dozen products, including fresh goat cheese from nearby Goat Lady Dairy, tomatoes from Twin Oaks Produce, and Liberty Kettle Corn from local purveyor Becky Suphin, who says her sales are up 50 percent from what they would be during the pandemic without the market. It's just one of the innovative ways that Mooney has reworked her property's offerings in the age of COVID-19—others include a socially distant farmers' market, pick-your-own fruit that allows adequate space between participants and a reservation-only "behind-the-scenes" farm tour.
In fact, the Visit NC Farms app, which officially launched in January 2020, had 4,630 downloads in May, up from 726 downloads in March. But as farmers adjust to new COVID-19 rules and restrictions, they're having to find new and innovative ways to attract visitors, whether it's curbside produce pickup, socially-distanced farm stays or even a farm experience drive-through, allowing families to view the production of seasonally changing crops and visit with farm animals—all from the safety of their vehicle.


image via The Smithsonian Magazine