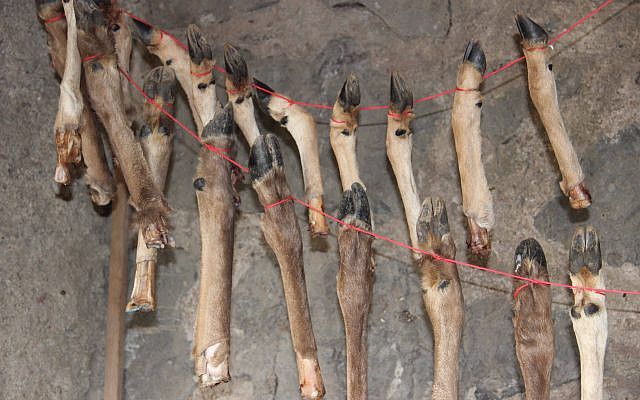 Sealed in millenniums is the Qesem Cave in Central Israel, and it has become a time capsule of the lives and diets of Paleolithic people 420,000 to 200,000 years ago. Inside this cave, early humans butchered fresh kills by using their stone blades, and cooked the meat on campfires.
"It was believed that early hominins were consuming everything they could put their hands on immediately, without storing or preserving or keeping things for later," said Ran Barkai, an archaeologist at Tel Aviv University in Israel.
Not every meal, however, was scarfed down immediately after the hunt. Dr. Barkai and his team found out that the earliest inhabitants of the cave may have also stored animal bones. These animal bones had tasty marrow, which the inhabitants feasted on up to nine weeks after the kill, which can be likened to a Stone Age canned soup. This may be the earliest example of prehistoric humans storing food for later consumption.
Find out more about the story over at The New York Times.
(Image Credit: Dr. Ruth Blasco)