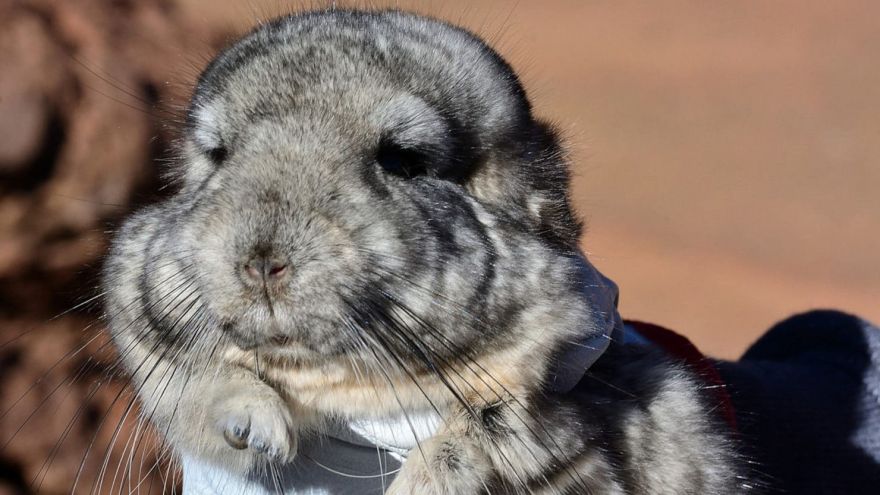 Endangered short-tailed chinchillas are one of the main obstacles to a gold mine project. The South American rodent was hunted almost to extinction for its expensive fur. It seems that the animals are in the midst of another danger: capitalism. Gold Fields, the company behind the gold mine project, has stated in a mining conference in 2017 that the company was determined to find a way to protect the colony. Undark has more details:
Operation chinchilla will hardly have the drama of an elephant capture. The short-tailed chinchillas are being moved via small traps to an area that scat and other evidence suggest was once a part of their range, according to Luis Ortega, the Chilean environmental manager overseeing the rodent removal. The animals are easy prey: Fur hunters can scoop the rabbit-sized rodents by hand from their shallow dens, Ortega said.
"We use a trap that is baited inside and closes when the chinchilla enters," he added. The device, a Tomahawk trap, sounds fearsome but is non-lethal. The bait is a mix of almonds, nut shells, and grass, with an added sweetener the rodents curiously find irresistible: vanilla extract.
"The entire process must be carried out for each of the nine rocky areas where the animals will be removed during the construction of the mine," Ortega said. "According to the government approved process, two attempts to capture specimens must be made on each rocky area, each lasting 10 days." If the attempt is unsuccessful, the operation must be suspended for 20 days before it is attempted again, to minimize disturbance.
When each chinchilla is trapped and taken to its new territory, it will be placed in a wire-mesh enclosure for a few weeks to adapt to its new surroundings, and then monitored with radio collars — techniques also often used with transfers of megafauna like rhinos and Cape buffalo.
Image via Undark