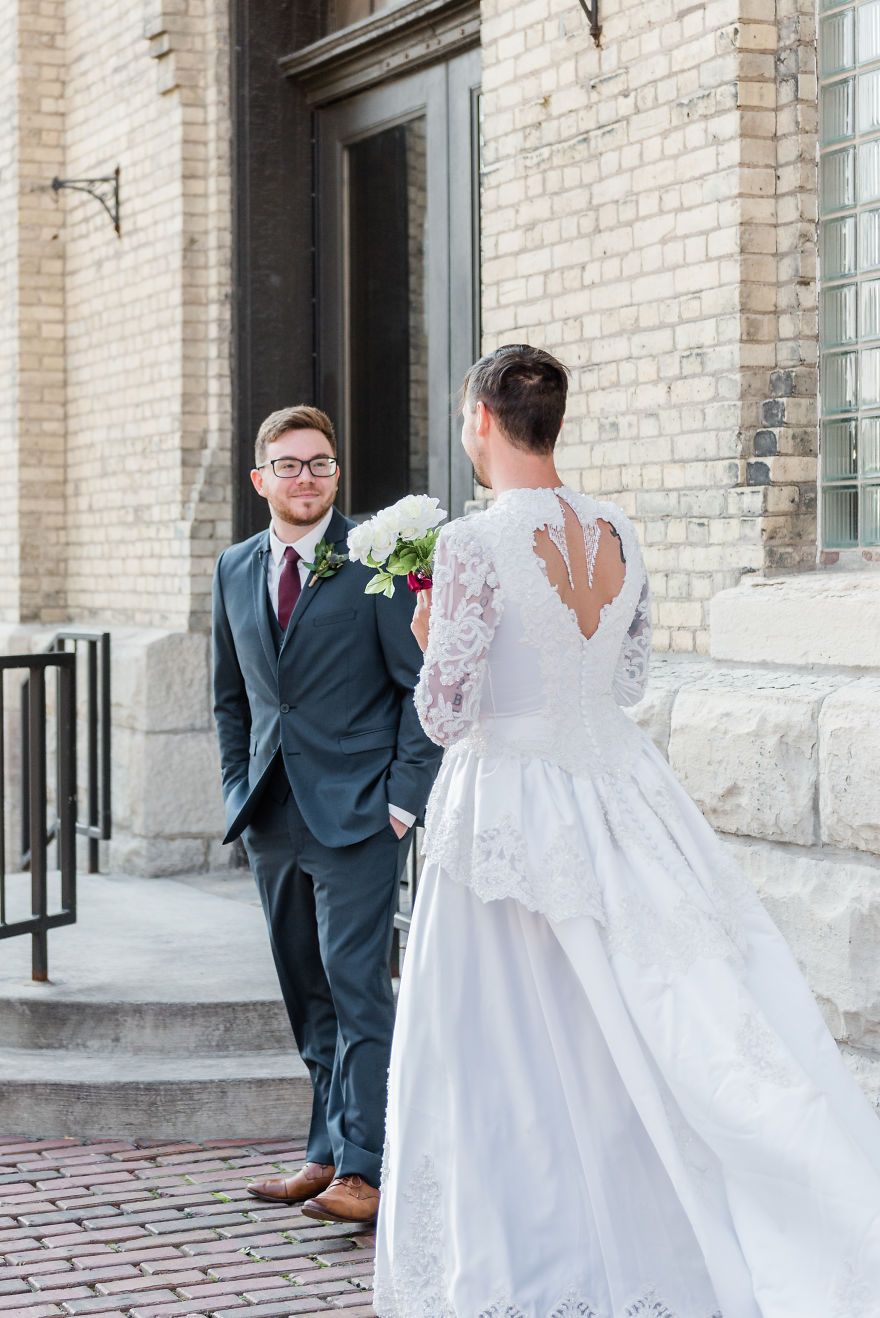 The then soon to be husband and wife, Melissa and Nick, wanted to have a "First Look" (when a couple meets with each other on their wedding day before their wedding ceremony). Before the actual First Look, however, Shayne, Nick's best man, wanted to give him a moment that he would never forget.
The day before the wedding, he decided that he would surprise his lifelong best friend by posing as the bride. The result was epic!
See the photos over at Bored Panda.
(Image Credit: Michelle Kujawski Photography/ Bored Panda)