(Photo via Pairie View A&M University)
Today, June 19th, is the 150th anniversary of Juneteenth, the day that slavery ended in Texas. Celebrating it is an old tradition among black Texans and an emerging one across the United States. Let's look at the origins of this great event.
On April 9, 1865, General Lee surrendered the Army of Northern Virginia to General Grant, then accompanying General Meade's Army of the Potomac. On April 18, General Johnston surrendered the Army of Tennessee to General Sherman's Army of the Tennessee. On May 10, Federal troops captured Jefferson Davis, the President of the defunct Confederate States of America. That odious institution was finally crushed.
Except in Texas.
Although it had contributed men and materiel to the Southern cause, Texas had been largely spared the ravages of the war. Now, having dispatched the largest of the rebel armies, the United States was ready to restore its authority in Texas.
(Johanna Lesley, an ex-slave, photographed in Bracketville, Texas in 1937)
Texas had been a slave republic, then a slave state after its admission to the United States. The fertile lands in the eastern part of the state had thrived during the war, as their services were in great demand by Confederate armies that had to be fed and clothed. 200,000 slaves in Texas did much of that work. Slavery was in no way weakened during the war. To the contrary, slave owners in other parts of the Confederacy sent their own slaves--perhaps as many as 30,000--to Texas in order to prevent their liberation by Union forces.
Confederate General Edmund Kirby Smith was determined to make a fight, if he could, for the Southern cause in Texas. He ordered all remaining Confederate troops to converge on the city of Houston and wait for him there. When he arrived at the end of May, Smith found virtually no Confederate soldiers in Houston. Despairing of the Confederacy, he boarded a US Navy warship and surrendered Texas on June 2.

(Photo of Major General Gordon Granger by Matthew Brady)
But it was not until more than two weeks later--June 19, to be precise--that a Federal army arrived by sea to occupy Texas. General Gordon Granger arrived at the port of Galveston and set about the legal work of establishing order. He announced that that the Emancipation Proclamation was in full effect in Texas and that slavery was dead:
The people of Texas are informed that, in accordance with a proclamation from the Executive of the United States, all slaves are free. This involves an absolute equality of personal rights and rights of property between former masters and slaves, and the connection heretofore existing between them becomes that between employer and hired labor. The freedmen are advised to remain quietly at their present homes and work for wages. They are informed that they will not be allowed to collect at military posts and that they will not be supported in idleness either there or elsewhere.
As news of General Granger's June 19th order (and Federal troops) spread, jubilant slaves celebrated their freedom. Perhaps a fourth left their former masters forever. Most accepted General Granger's advice and took up paid labor. There was nothing approaching equality between blacks and whites. But the day of June Nineteenth--Juneteenth, as it came to be known--fundamentally changed the relationship between blacks and whites in Texas.
For the United States, July the Fourth is Independence Day. For Black Americans in Texas, Juneteenth came to have a similar importance. It was a more complete independence day--a day of liberation. Celebrations became common among freedmen in Texas, and later throughout the rest of the South.

(Photo: Juneteenth celebration in Texas, 1900, via the Smithsonian Institution)
Juneteenth, like the Fourth of July, was a time for grand public celebrations that featured barbecues and fish fries. Participants might conduct rodeos, parades, and worship services to mark the day that slavery officially ended.
The first documented planned Juneteenth celebration took place in Austin, the state capital, in 1867. Black communities throughout Texas did likewise, including one celebration in the town of Mexia that drew 30,000 participants.
The new tradition thrived in the decades following the Civil War. And as black Texans moved out of the state, they carried the Juneteenth tradition with them, including to cities as far away as Milwaukee and Minneapolis.

(Photo: 1983 Juneteenth, City of Fort Worth)
In the early Twentieth Century, Juneteenth began to fade. It was revived during the 1960s and 70s as a result of the Civil Rights Movement. In 1980, the Texas State Legislature made it an official holiday.

(Photo: 2006 Juneteenth celebration in Virginia, via Elvert Barnes)
For many black Americans, Juneteenth is a reminder of where they've been and where they're going. The tradition provides a source of both continuity and change. In a 1999 article on Juneteenth in Louisiana, Courtney Adkins explains:
One of the most vivid memories I hold from early childhood is of riding along a country road in Union Parish, north Louisiana, with my father, traveling to my grandmother's house. Along the way, we passed Millard Hill Baptist Church, the same small African-American country church we passed every time we went to my grandmother's house for Sunday lunch. This particular day, however, was not Sunday, and as we passed the church I saw more people than I ever had before on the church grounds having what appeared to be a large party. I asked my father what was going on, and he told me that the people were celebrating Juneteenth. I assume that he explained to me what Juneteenth was, although I can't be sure, but until I undertook the study outlined in this article, I was under the impression that this was a holiday that everyone was aware of and that all African Americans celebrated during the month of June.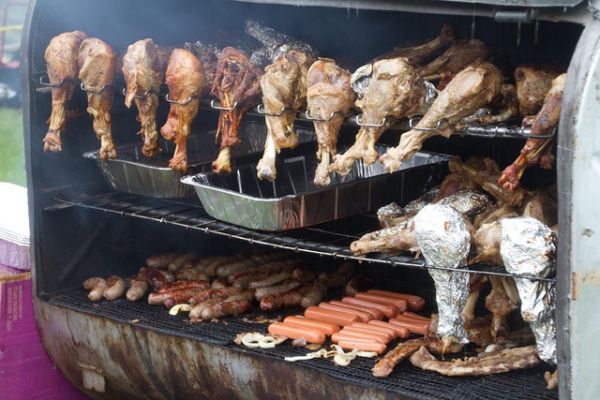 (Photo: 2011 Juneteenth celebration in Milwaukee, via Third Coast Daily)
Adkins was wrong, but with every passing year, Juneteenth continues to grow. From its origins in Galveston to locales as far away as Alaska and Maine, people around the world are marking the glorious Nineteenth of June today. There is even a national movement to make it an official holiday of the United States. Liberty is something that everyone can rejoice in.
Sources:
Acosta, Teresa Palomo. "Juneteenth." Handbook of Texas Online. Texas State Historical Association. 17 June 2013. Web. 6 June 2015.
Adkins, Courtney. "Juneteenth In Louisiana: 'If I Found Out It Was A Holiday, I'd Try To Celebrate It'." Southern Folklore 56.3 (1999): 195-207. Humanities Full Text. Web. 7 June 2015.
Campbell, Randolph B. An Empire For Slavery : The Peculiar Institution In Texas, 1821-1865. Baton Rouge: LSU Press, 1989. eBook Collection. Web. 6 June 2015.
---. Gone to Texas: A History of the Lone Star State. New York: Oxford University Press, 2003. Print.
"Juneteenth." Encyclopedia of African American Society. Ed. Gerald D. Jaynes. Vol 2. Thousand Oakes, CA: Sage, 2005. Google Books. Web. 6 June 2015.
"Juneteenth: Independence Day." American History. 49.2 (2014): 40. History Study Center. Web. 6 June 2015.