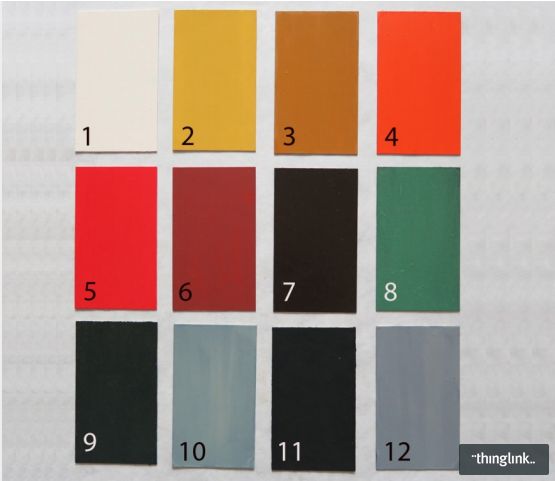 Archaeological excavations of ancient sites usually don't come in color, as hundreds of years and exposure to air, water, and/or soil will fade the original colors. But archaeologists in Denmark have studied the materials and pigments used in Viking paint to approximate what they might have looked like when they were new. The Vikings made paint out of various pigments bound with milk, eggs, or linseed oil, and used it to decorate their buildings. Some colors were more expensive than others, and some had cultural meaning.
It is not insignificant which colours the Vikings used on their houses. For example, some colours were rarer than others and were costly having been imported over long distances, says archaeologist Lars Holten, director of Sagnlandet Lejre and co-author on the new report.

"We know that the symbolism of colour is enormously important in all cultures. Red, white, and black are some of the most common and have similar symbolism among numerous cultures," says Holten.

One of the more expensive colours is the red 'cinnabar' (number 5 on the interactive chart above), and it was likely used by chieftains or princes as a status symbol to demonstrate power over their surroundings, says Holten.
The Viking paints that have been identified so far have been posted at an interactive site, where you can learn the ingredients, cost, and symbolism of each color. Read more about the research into Viking color at Science Nordic. -via Metafilter