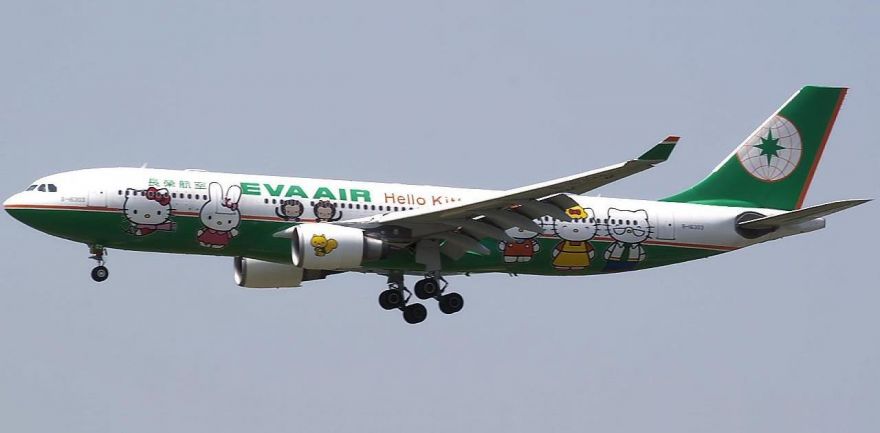 First there were sightseeing flights to nowhere (previously on Neatorama).
CNN reports a new twist has been introduced to these flights, speed dating. The same company that brought you the Hello Kitty themed airplane, Taiwan carrier EVA Air, is coupling up with the travel experience company Mobius on a campaign called "Fly! Love is in the Air." They are scheduled to take off on Christmas Day, New Year's Eve and New Year Day. The itineraries of each flight will vary slightly.
However, each of the dating experiences includes a three-hour flight that departs from Taipei's Taoyuan International Airport and circles the airspace above Taiwan, plus another two hours of a romantic date back on land.
Participants are encouraged to have in-depth conversations with each other on board while sampling meals prepared by Michelin-starred chef Motoke Nakamura. They are also encouraged to keep masks on when they're not eating or drinking.
The fee for each trip is TWD8388 ($295) per person. The flight for Christmas day is sold out and the flights for New Year's Eve and New Year Day are currently accepting applications.
Not just any singles could join the flights, however. Each flight seats only 40 passengers -- 20 men and 20 women. Participants have to be university graduates with citizenship in Taiwan. The event welcomes men between 28 and 38 years old and women between 24 and 35.
Well, I guess that excludes me. ; ^ }