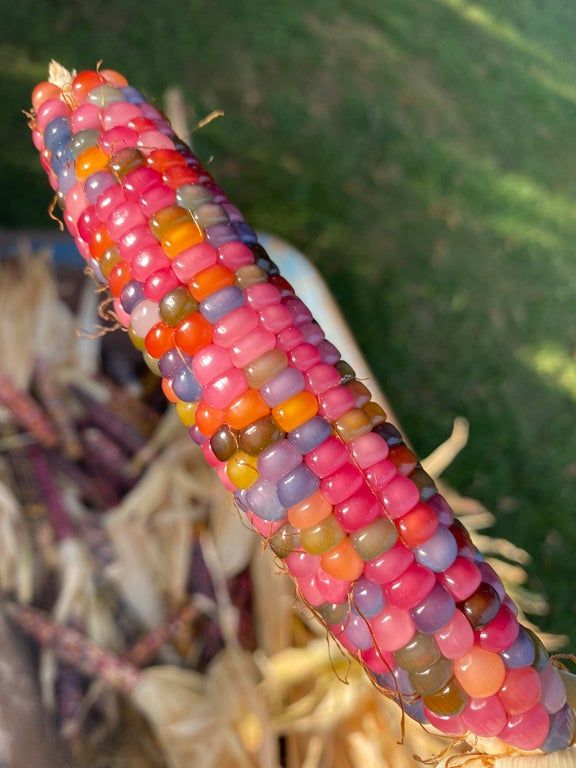 Oh, did you think that jelly beans were made in factories? No, sir, they are grown--a completely natural product.
At least, that's what it looks like when you're examining a fine example of glass gem corn. NPR describes the creation of this colorful plant by Carl Schoen:
Schoen moved to New Mexico a few years later, planted the corn, and crossed it with Pueblo popcorn. Ears appeared with not only brilliant colors but a shiny, glasslike hue. Schoen felt it was more than a pretty plant. It was a piece of the past that had nearly been lost. He says corn is woven with human culture, but diverse traits bred by generations of farmers began to vanish when agriculture became big business. For Schoen, saving that heritage wasn't just about genetic variety: "it also has cultural memory, and that's a powerful force."
-via Twisted Sifter | Photo: lurkface