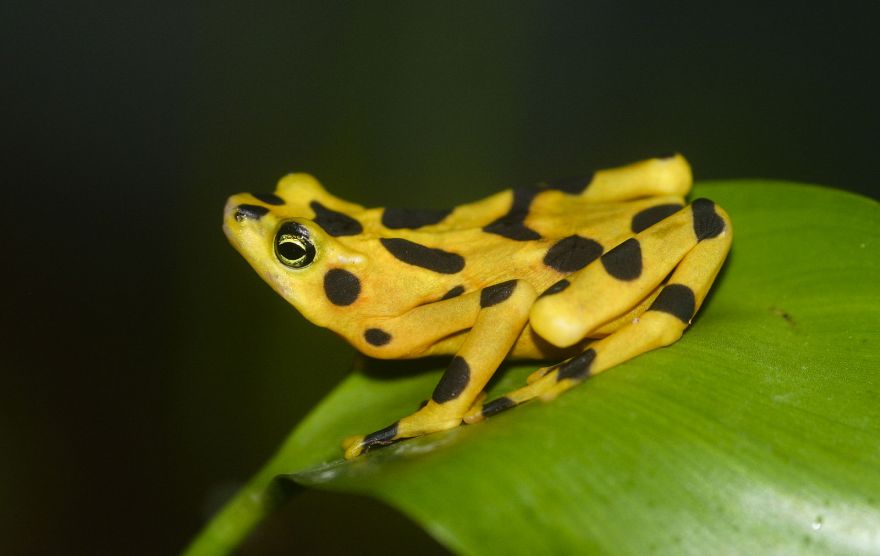 In Panama, some 200 critically endangered golden frogs are living inside fish tanks at the Smithsonian Tropical Research Institute (STRI). The reason they're living inside a controlled environment is a superfungus that threatens to wipe them from the face of the earth. The said superfungus has driven some 30 species into extinction.
Believed extinct in the wild, only about 1,500 of the tiny Panamanian golden frogs are found in zoos where they can reproduce.
But the golden frogs are not the only ones threatened by the superfungus. Other amphibians, like the toads, salamanders, and caecilians, are threatened as well.
"In Panama, we can say that about a third of the 225 species of amphibians are threatened in some way," said STRI researcher Roberto Ibanez.
Gina Della Togna, a specialist in molecular and cellular biology at the University of Maryland, described the situation as "critical."
Learn more about this superfungus and how it affects amphibians over at PHYS.org.
(Image Credit: Brian Gratwicke/ Wikimedia Commons)