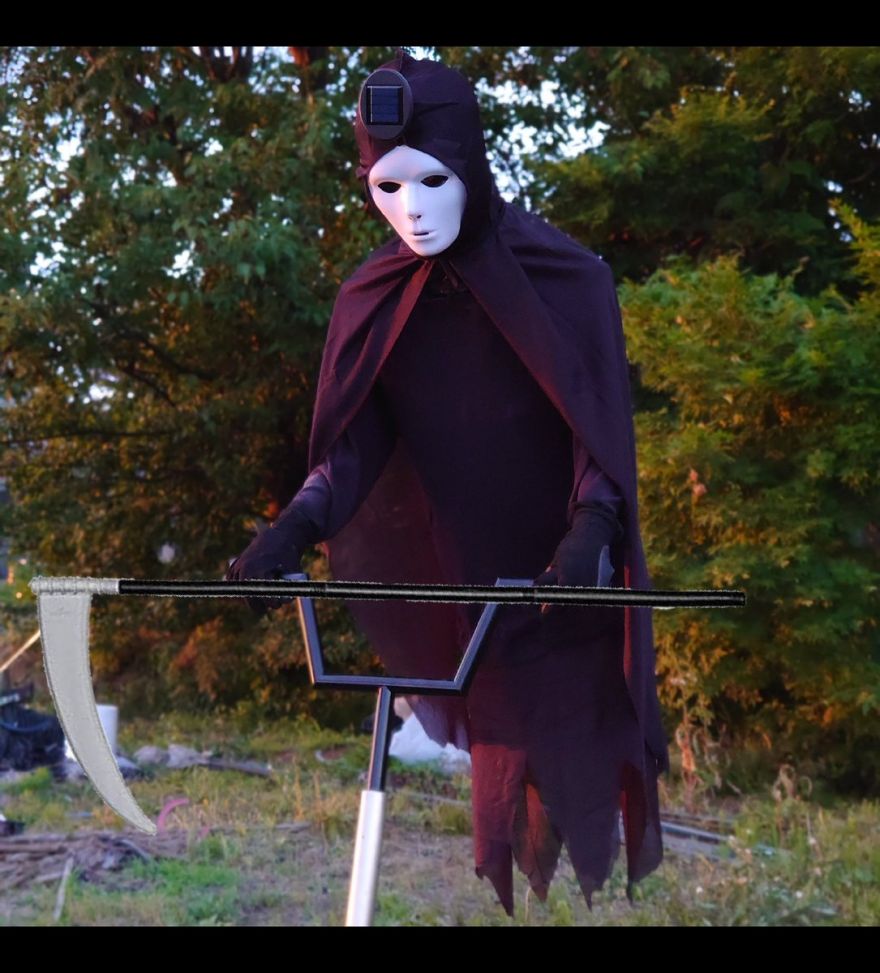 Scarecrows are called that because their function is to scare, well, crows (and other types of birds). But some people just don't like the idea of scaring just birds — they want to scare people, too!
The above tweet comes from Twitter user @jaguchi, whose parents live in the town of Yokote. When @jaguchi goes back home for a visit, before he can get to the front door and see dear old mom and dad's faces, he's greeted by this flying terror.
In a way, though, this spooky denizen of the fields is a proxy hello from the family, since @jaguchi's dad is the one who created it.
Some people have pointed out the scarecrow's resemblance to that of the Death Scissors monster in the video game Devil May Cry 5.
Those who have dared to go visit @jaguchi's parents would probably have had a mini-heart attack when they saw this scarecrow. Though I wonder if his dad was frightened even once by his own creation.
What do you think?
(Image Credit: @jaguchi/ Twitter)
夜間動画
ライトアップ
これはやばい🥺 pic.twitter.com/PA5BM4FNvu

— 蛇口 (@jaguchi) June 22, 2020