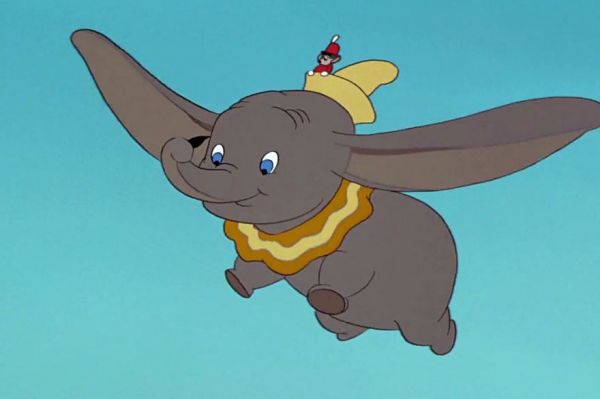 One of the challenges of parenting is to introduce your children to the more unsavory aspects of the world in an age-appropriate way. Disagreement over how to do that fuels moral panics on a regular basis, and things that were commonplace in children's entertainment in the past are considered taboo today. Disney movies are no exception- you may watch a film designed for children and be surprised at what is presented.
To see how kid-friendly Disney films really are in the eyes of the public, the online marketplace OnBuy.com gathered data from 1371 people. The themes in Dumbo (1941) raised the most eyebrows, with 31 percent of respondents deeming it inappropriate and 26 percent saying they wouldn't show it to their kids. It was followed by Peter Pan (1953), which earned the inappropriate label from nearly 20 percent of people and got an inappropriate-for-kids designation from 24 percent of parents. Both movies feature racist caricatures and substance abuse (tobacco in Peter Pan, and booze-fueled, psychedelic hallucinations in Dumbo).
You can read the results of the survey here. The list isn't all extremely old movies- Beauty and the Beast and The Little Mermaid are there, too. You have to wonder why Song of the South isn't the number one inappropriate film, but then you remember that few people born in the last 50 years have actually seen it. Read more about the survey at Mental Floss.