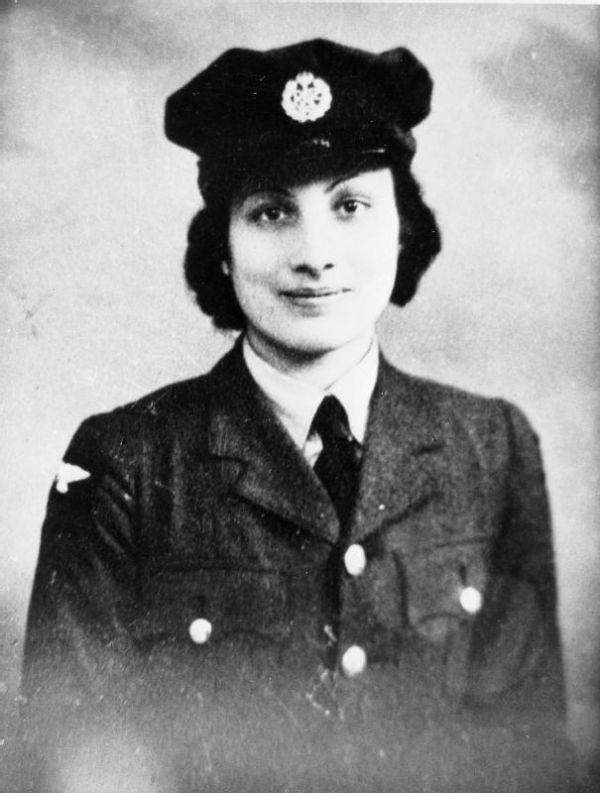 Noor Inayat Khan was a Muslim Sufi with Indian royalty in her heritage. She was also a young woman in Paris when World War II broke out. She fled with her family to England, and despite her pacifist religion, wanted to do what she could to stop Hitler in his deadly rampage across Europe. So she trained as a radio operator for the WAAF and then as a spy for the Special Operations Executive (SOE). Khan was sent back to France as part of a spy network in 1943, but her group of contacts fell apart. Nevertheless, she was determined to stay, because the next round of spies sent would need a radio operator.
In the following months, Khan relayed data back to SOE regarding the remnants of spy circuits, and locations for where to drop supplies for the resistance. She provided information to rescue two American airmen hiding in Paris. In the same way, she also assisted in the escape of 30 other Allied airmen who had survived being shot down over France.

All this time, Khan stayed one step ahead of the Gestapo by constantly moving from place to place to transmit. She dyed her hair various colors and used assorted disguises. Once, she was cornered by two German officers on the metro. They noticed her suitcase, which carried her secret transmitter. They asked her what was in the case. "A cinematograph projector," Khan replied. She opened the case slightly, allowing the officers to peer inside. "There are the little bulbs. Haven't you seen one before?" Apparently, her confidence and boldness embarrassed the Germans so much that they accepted her story, and did not detain her.

But Khan's capture was only a matter of time.
Read the story of Noor Khan at Damn Interesting. -via Digg