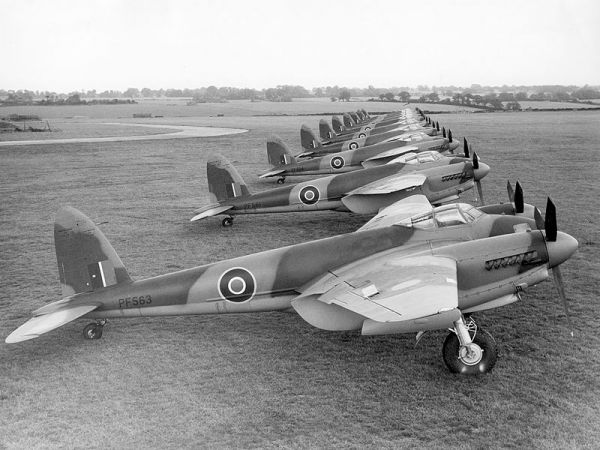 As 1943 dawned, the people of Germany were well aware of setbacks in the war and their military's recent losses. They needed some inspiration, so the Nazis staged a holiday for the tenth anniversary of Hitler's rise to power on January 30. Hermann Göring was to deliver a speech in Berlin, followed by a parade and more speeches. But the celebration didn't go off as planned, as Britain dispatched two squadrons of Mosquito combat aircraft.  
The 400-mph Mosquitos were undertaking the RAF's first daylight bombing attack on Germany's largest city. Their target was not the parade route or even the Reichsmarschall himself, but something bigger. It didn't take a top-level English spy to figure out that Göring's remarks would be transmitted to the far corners of the Third Reich. The bombers banked and streaked towards Berlin's Haus des Rundfunks—the headquarters building of the German State broadcasting company.

Göring and the radio building were slightly more than four miles apart—a distance that the Mosquitos could cover, going all-out, in roughly 40 seconds. And the cacophony they brought with them traveled even faster. As the mics went live and Göring began to speak, the roar of impending catastrophe became audible over the radio.

The broadcast engineers faced a terrible choice: They could relay the horrible echoes of the air raid, unfolding live, or they could shut down the transmission. In the Reichsmarschall's moment of glory, they cut the feed and dove for cover.
The attack was no coincidence. To make sure the Germans knew that, the RAF sent a second attack during Joseph Goebbels' speech later in the day! Read the story of the propaganda attack at Air & Space magazine. -via Damn Interesting
(Image credit: the United Kingdom Government)