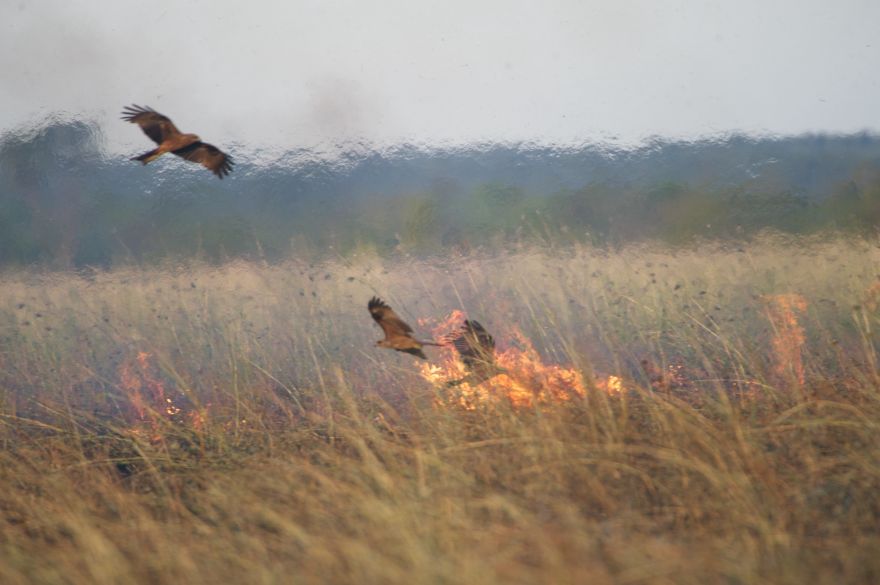 Australian Aboriginal lore is filled with references to birds carrying fire. Some traditional ceremonies even illustrate the behavior. Across the savannas of the northernmost part of Australia, which is known as the Top End, ornithologists have compiled accounts about these birds from witnesses. These accounts suggest three Australian birds of prey species use smouldering branches to spread fires to flush out their prey.
Black kites (Milvus migrans), whistling kites (Haliastur sphenurus) and brown falcons (Falco berigora) all regularly congregate near the edges of bushfires, taking advantage of an exodus of small lizards, mammals, birds and insects – but it appears that some may have learnt not only to use fire to their advantage, but also to control it.
Full story over at Cosmos.
(Image Credit: Bob Gosford/ Cosmos)