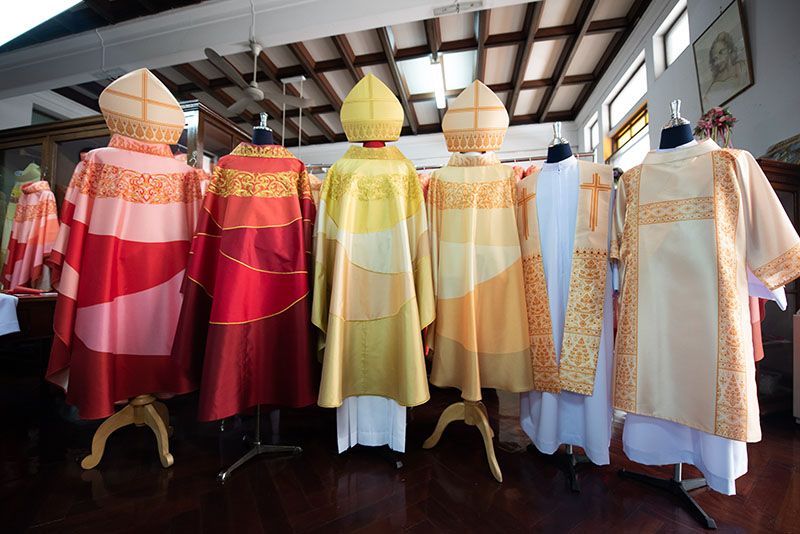 During his visit to Thailand in two weeks, Pope Francis will wear robes made of Thai silk. According to a statement by Thai Catholic officials, twelve tailors work 10 hours a day to make over 200 vestments that the Pope and his accompanying bishops will wear.
There are two designs of chasubles, or the outermost vestment worn by clergy when presiding a mass.
The gold and white chasuble will be worn by Pope Francis during the Holy Mass at the National Stadium on Nov. 21, while the red chasuble has been chosen for the Holy Mass for youths at Assumption Cathedral on Nov. 22.
More details about this over at Khaosod English.
(Image Credit: Khaosod English)