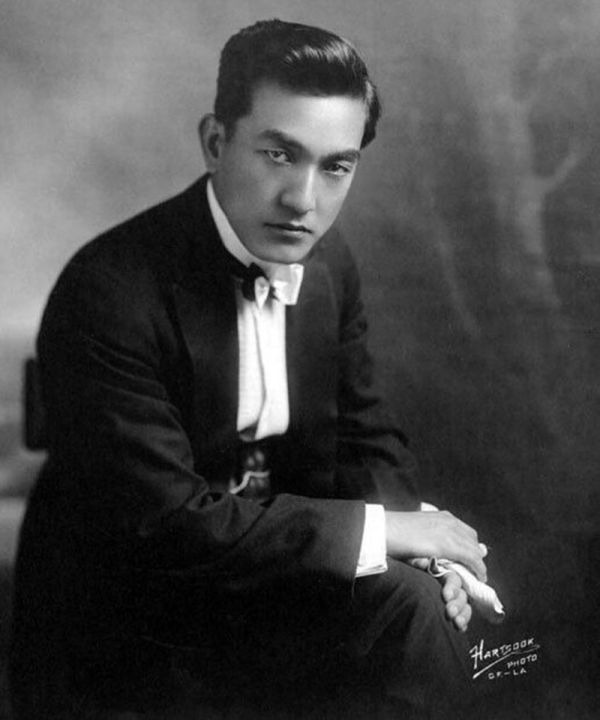 Hayakawa Kintarō didn't set out to be a Hollywood movie star. He traveled from Japan to Chicago to get a degree in economics. But after graduating in 1912, while waiting for a ship to take him back to Japan, he caught the acting bug and became a movie star under the stage name Sessue Hayakawa.
Contemporary reports from the period reveal that screenings of Hayakawa's films would routinely be filled largely with young women who'd scream incessantly whenever he appeared onscreen- no doubt not only enjoying his good looks, but also his calm and collected portrayals of the bad boy or forbidden lover characters that he so often appeared as.

Despite being a symbol of pure sex, an interesting thing to note was that in the films themselves, Hayakawa was almost never actually allowed to get the girl, even in the ones where he was the primary love interest, nearly always losing the girl in the final act.

You see, at the time Hayakawa was a star, the idea of a Japanese man with a white woman was scandalous to the extreme, despite that the theaters were lined with said white women coming to see the Japanese heartthrob.
Hayakawa raked in the money, but was frustrated with being typecast. His films were not well received in Japan due to the racist way his characters were portrayed. So he took matters into his own hands and opened his own film studio. But the twists and turns of history worked against him in several ways. Read the story of Sessue Hayakawa at Today I Found Out.