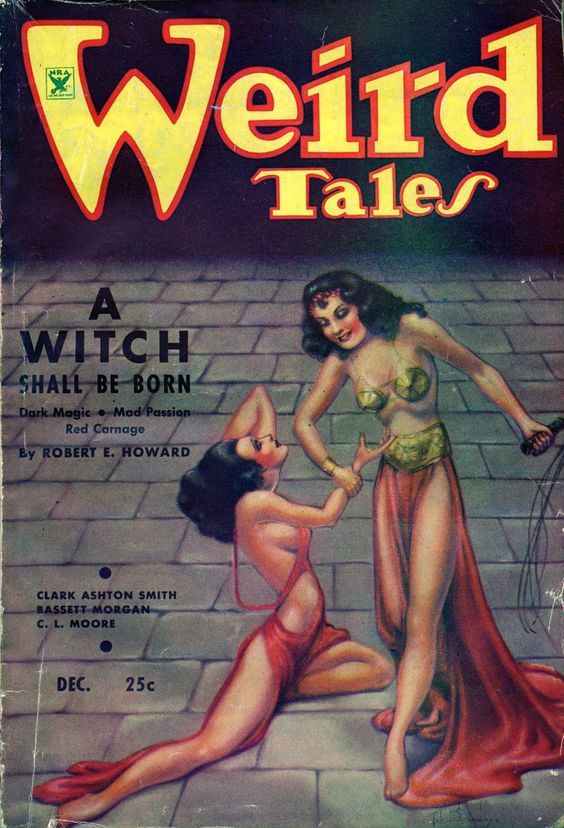 Dark Magic - Mad Passion - Red Carnage
Well, that's what the December 1934 issue of Weird Tales advertised, anyway. Another of the Conan the Barbarian short stories by Robert E. Howard, this is the Conan story that most people remember above all of the other Conan stories. Why so? Because in this story Conan is crucified, yes, crucified. On the Tree of Death, with iron nails. And vultures standing by.
By this time, Howard's Conan writing pretty much followed formula. There was only the minor issue of plot and specific details. But he sure knew how to grab 'em; beautiful twin sisters, one a queen and the other a witch, with Conan as Captain of the Queen's Guard. The witch has a mercenary army which overcomes Conan - "He put his back to the courtyard wall, and before they overpowered him the dead men were strewn in heaps thigh-deep about him. But at last they dragged him down, a hundred against one'" - and conquers the queen's empire. Then it pretty much follows formula until the end, which is spectacularly horrific.
As before, the story is in the public domain and may be dowloaded or read here.