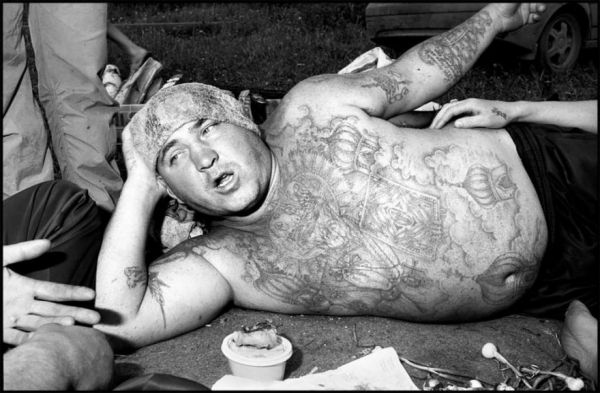 Photographing wildlife is a lot like taking photos of thugs, gangsters and criminals on the streets- they both force you to shoot without being seen, neither group knows how to pose properly, and taking the pics could cost you your life.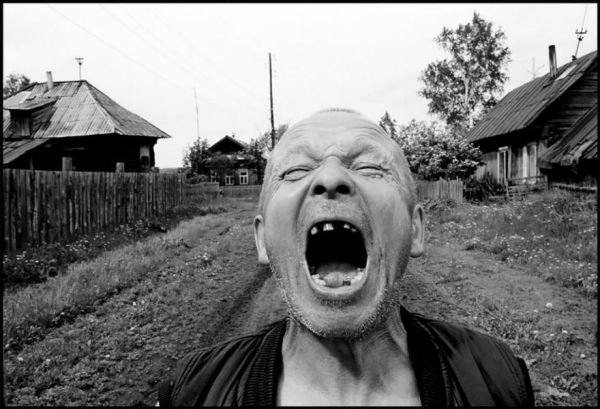 But as American street photographer Bruce Gilden has discovered the resulting photos are worth the risk, because the untamable creatures he photographs aren't always going to be around to smile for the camera.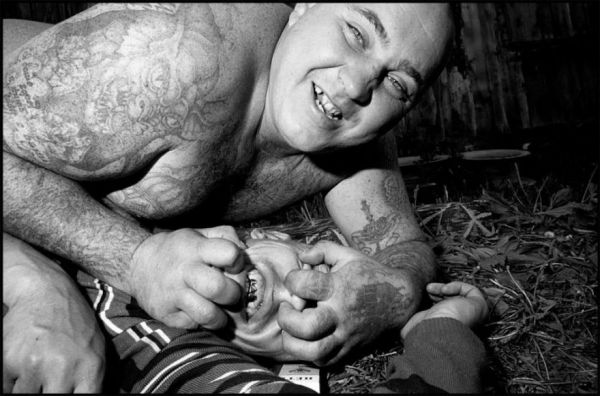 Bruce spent just over two weeks in a small provincial town in Russia populated by criminals, drug addicts and other "lost people", a terrifyingly rough and tumble place he referred to as a "Dark Ages community".
And, much like the photos you'd expect to see taken at a wildlife reserve, Bruce's photos showcase wild creatures in their natural habitat, feeling free to go about their regular daily business while a visitor takes a pretty picture.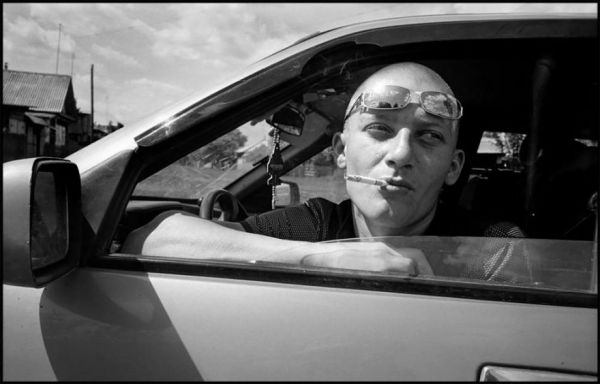 See American Photographer Bruce Gilden Documents The Wildlife Of The Russian Gangsters here