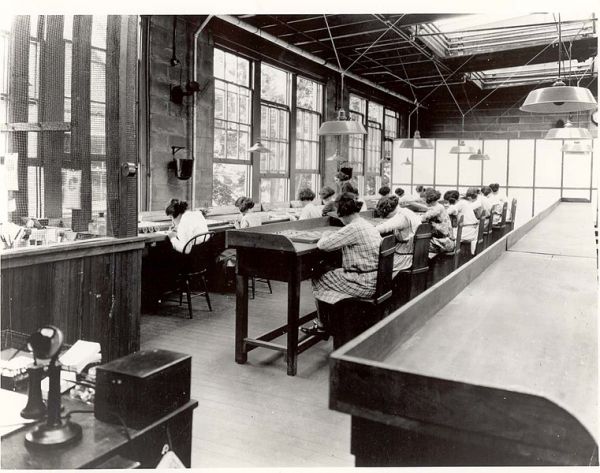 People, especially women, have often put their lives at risk to be attractive. Some fads and fashions are more dangerous than others, and throughout history, it took more than few deaths to change what we considered beautiful. Jennifer Wright is the author of the book Killer Fashion: Poisonous Petticoats, Strangulating Scarves and Other Deadly Garments Throughout History, which chronicles 26 deadly fashions, one for each letter of the alphabet. They cover a range of dangerous fashions from Chinese foot-binding to flammable crinolines.
Many women have heard the old adage, "One must suffer for beauty"—"Il faut souffrir pour etre belle" in French—so like the pain of an uncomfortable push-up bra worn to achieve a curvier silhouette, death by fashion might seem like a grim comeuppance for feminine vanity. But the most troubling stories in Killer Fashion aren't even about the style mavens who wore the toxic looks, but the poor souls tasked with making the clothes.

While fashionable flappers adopted the questionable habit of applying glow-in-the-dark radium on their lips and teeth to shimmer on the dance floor, the women who suffered most from exposure to radioactivity were the "Radium Girls" who worked in factories in the 1920s carefully painting the small numbers on the faces of swanky Undark watches and licking their glowing paint brushes to make a finer point. In a particularly gruesome Killer Fashion passage, Wright explains, "The radium painters' teeth began to rot. When they went to the dentist to have their teeth pulled, some of their jawbones crumbled under the pressure." In fact, the radium weakened all their bones and gave them tumors. In a few short years, the radium-factory death toll had reached 50.
Read more about the various ways that fashions have killed at Collectors Weekly.