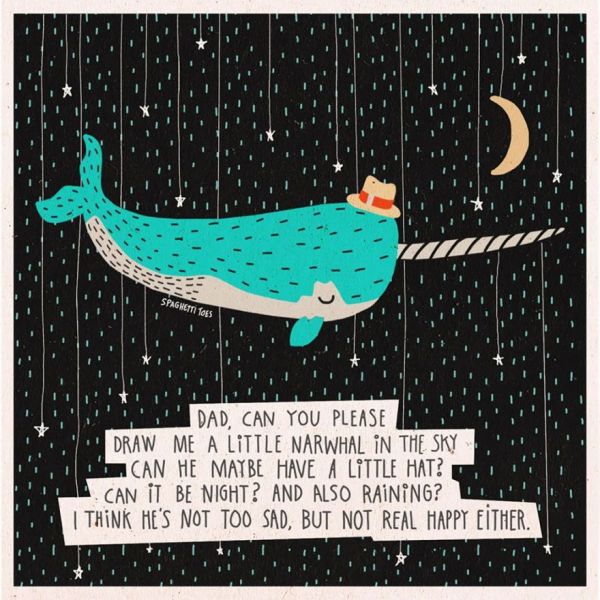 Kids say such cute things it's impossible to stay mad at them for long, and if we could somehow bottle their cuteness many of the world's problems could be cured with a daily dose of kiddie cute.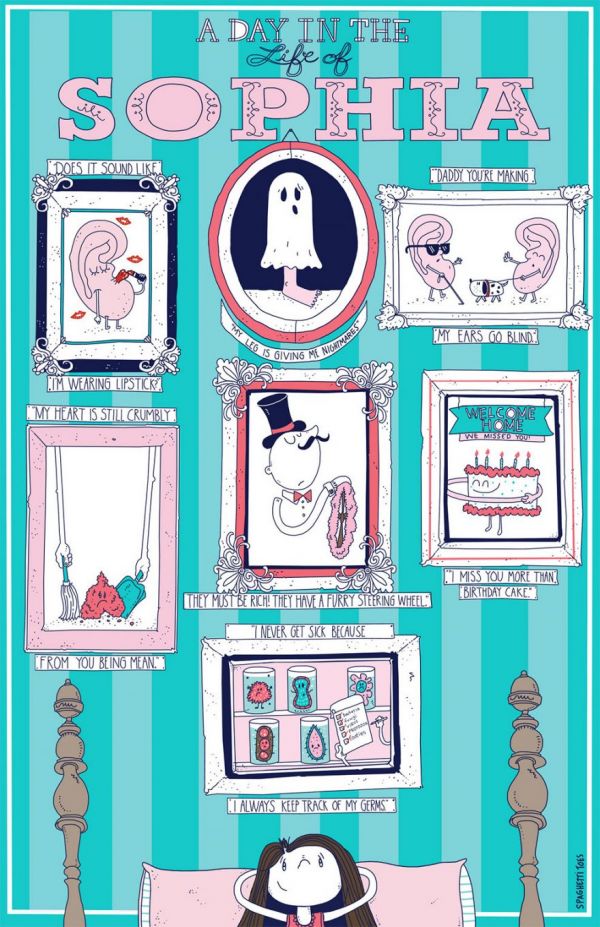 But rather than bottle his 5-year-old daughter Harper's essence artist Martin Bruckner takes all the endearing, zany and just plain crazy things she says and turns them into cool illustrations.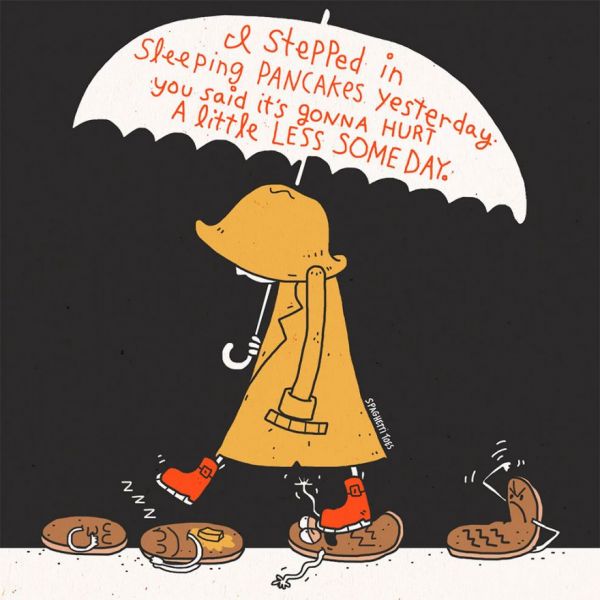 Martin calls the project "Spaghetti Toes" after the conversation he, his wife and Harper had that inspired the illustrations:
His wife told Harper, "Please don't put spaghetti between your toes." Bruckner commented on how ridiculous that statement sounded. Later that night he caught himself telling Harper, "Did you drop the cheese in the tub again?" From then on, he decided to note down all the weird things they said, and Spaghetti Toes was born.
100 of Martin's mini-posters have been collected in a new book entitled "I Love You with All My Butt!: An Illustrated Book of Big Thoughts from Little Kids", which will surely be the first book of many!
See more from Artist Dad Turns His 5-Year-Old Endearing Sayings Into Hilarious Illustrations here