Christmas is the king of commercialized holidays, the one time of year when we buy-buy-buy and give-give-give, but some of the crazy holiday themed crap some companies come up with takes the spirit of giving straight over the top!
Here are twelve of the strangest, WTF inducing Christmas themed products ever sold to a holiday merchandise hungry world. Time to update your Christmas list!
1. Santa Bathroom Set-
Sitting on the throne has never been more festive! Let Santa make your movements a little more pleasant, it's a lot like sitting on his lap only you don't get a candy cane when you're done...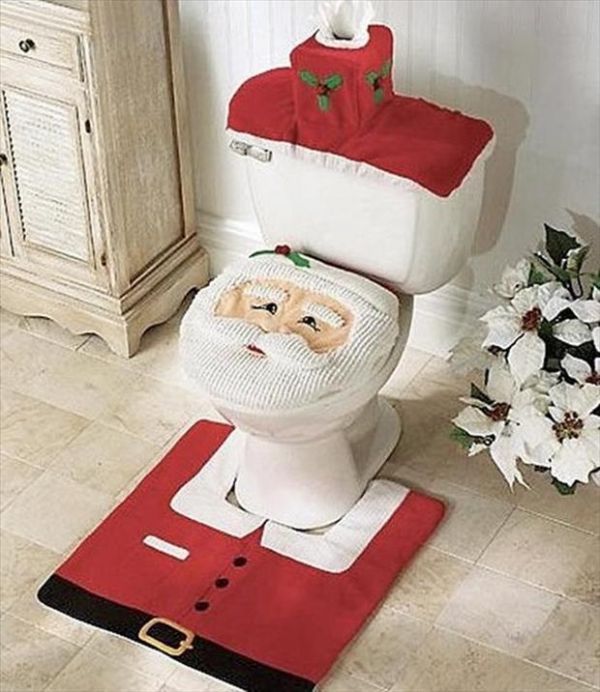 2. Santa Big Head Costume-
Is this abomination for Halloween or Christmas? You make the call when you wear this Big Santa Head costume, but when you sport this bad boy around town make sure you're wearing pants!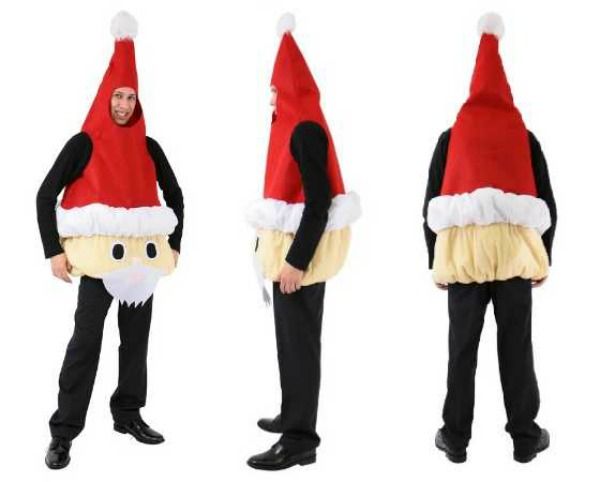 3. Christmas Tree Baby Bunting-
It seems like most baby costumes take the fact that the baby can't walk into account during the design phase, but the look on this baby's face says wearing this Christmas Tree Baby Bunting is pure torture. Believe it or not some kids remember traumatic incidents from their babyhood, and they'll spend the rest of their lives plotting their revenge...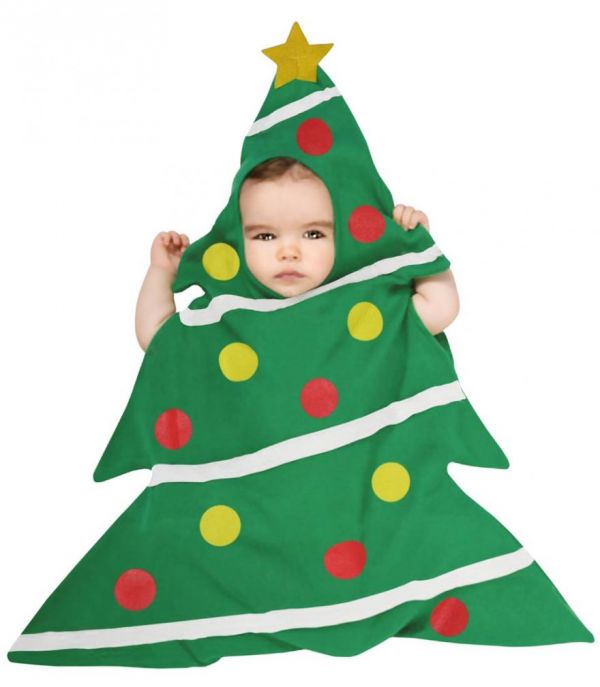 4. Santa's Butt Earrings-
They say wearing an image of Santa's butt on your person will bring you good luck come Christmas, but it will also make you the butt of many jokes throughout the year.
Luckily, there are these Santa's Butt earrings, which are small enough to cover up if you have long hair. That way you can wear Santa's Butt all year long, and it will be your own little Yuletide secret.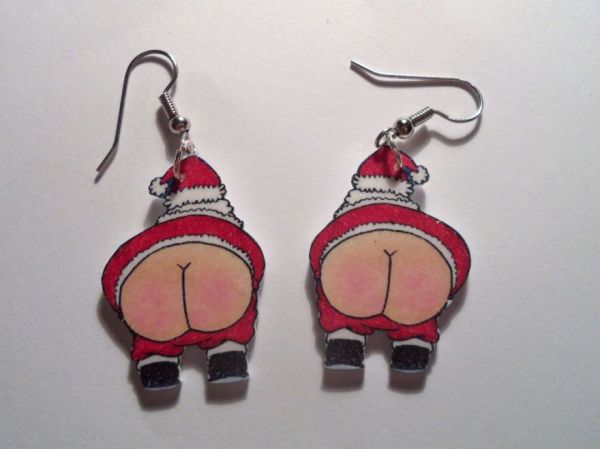 Continue reading