Comic Con International is the biggest pop culture event of the year, with major entertainment companies, artists, designers and rabid fans descending on the San Diego Convention Center by the tens of thousands for a weekend full of premieres, debuts, unveilings, surprise appearances and enough geeky treats to satisfy fanboys and fangirls for another year. But what about those artists who choose to create and produce their own independent vision, the little guys who have yet to be swallowed up by the big fish in the sea of media giants? They're still making a strong impact on the landscape of the convention floor, proving that the spirit of independence is alive and well at Comic Con.
Blake Armstrong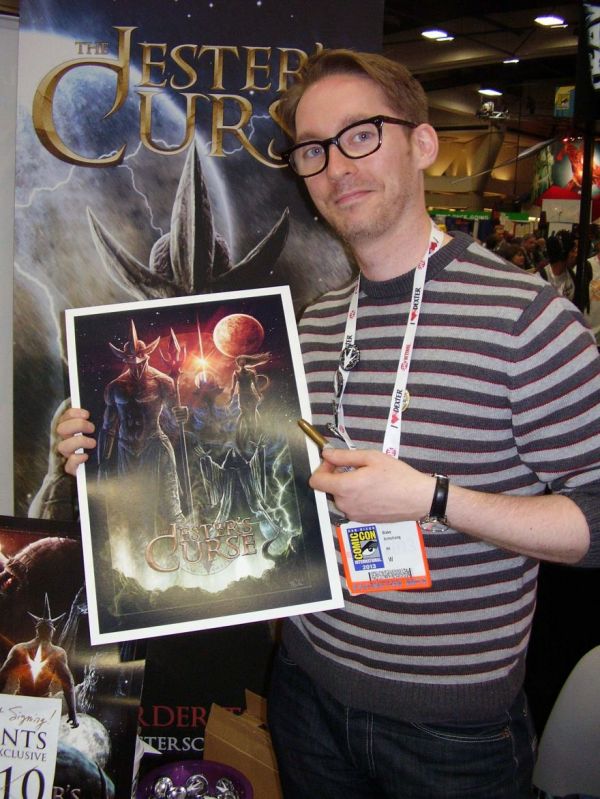 Blake Armstrong has an extremely diverse entertainment industry background, but nothing has ever made him feel as passionate as creating his own illustrated fantasy series. The result is The Jester's Curse, a dark and spaced out saga influenced by the music of In Flames and soon to be co-published by Heavy Metal magazine. Blake spent six months creating his moody series, in hopes that it would lead to being published and available to fans, but when he got the attention of Heavy Metal magazine, his indie success story was complete.
Erik Arreaga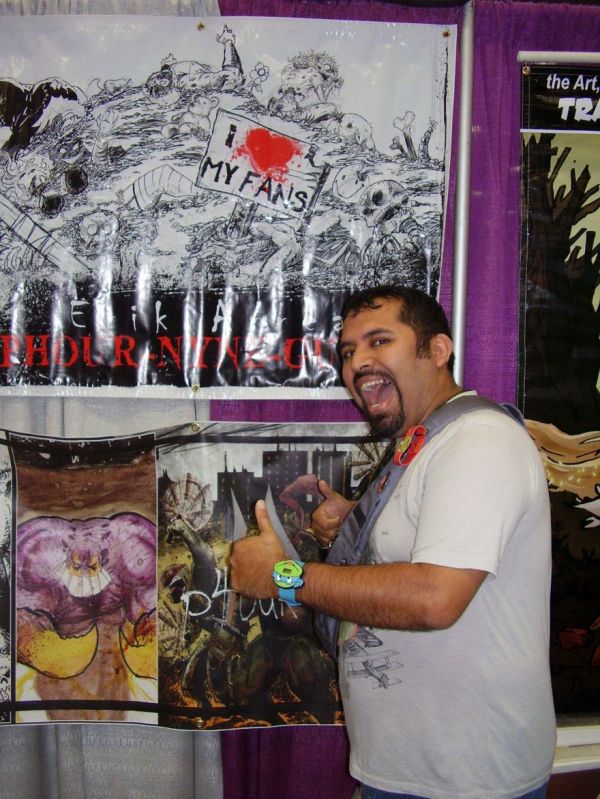 San Diego native Erik Arreaga grew up when Teenage Mutant Ninja Turtles and the big, bad heroes of Image Comics ruled the comic store shelves. Back then, he dreamed of one day attending Comic Con as a professional artist. Now in his seventeenth year selling prints and original art at SDCC, it's safe to say Erik has made his artistic dreams come true on the Con floor. This year his Zombie Last Supper prints turned heads, and lots of his original Ninja Turtles artwork were up for sale too.
Robert A. Kraus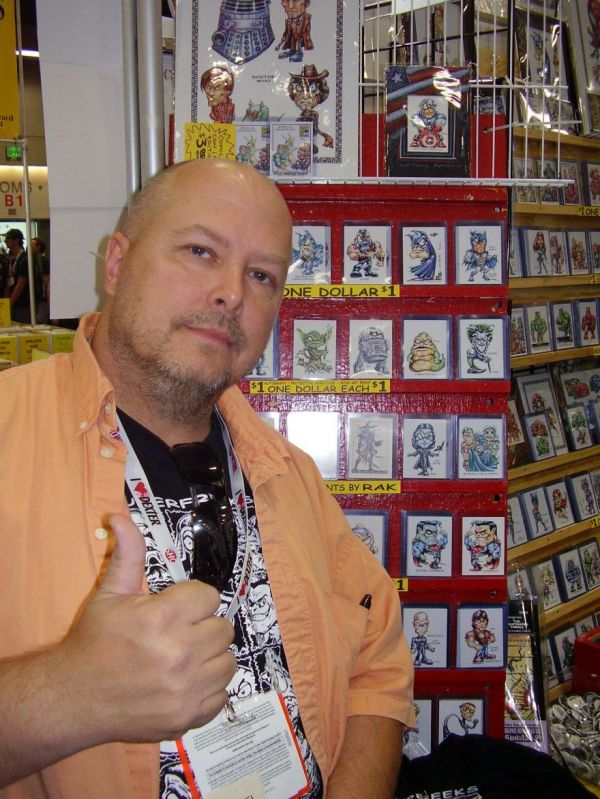 The works of RAK are a familiar sight to Comic Con attendees, and Robert sells mini prints of his works complete with card sleeve for a dollar so his booth is very popular with kids and comic art fans alike. He's been sharing his heroic visions of pop culture characters with Comic Con attendees for the last eight years, and if his name sounds familiar then you may be remember him as the creator of the character Chakan the Forever Man, who appeared in his own comic book series and video games in the 1990s.
CME
Continue reading