The storylines in Star Wars may have happened a long, long time ago, but the epic battle between the imperialistic Empire and the idealistic Rebellion is still garnering new fans to this day.
It's surprising how enduring the Star Wars legacy has proven to be, but it's not surprising that many Star Wars fans enjoy dressing up like their favorite characters once in a while. Sometimes they go for serious or totally accurate, but when they go for silly things get really interesting!
1. Casual Chewbacca, R2-D2 and C-3PO-
The finest in home crafted cosplay- comfortable and easy to wear all day on the Con floor, yet detailed enough so people can tell who the heck you're pretending to be. R2 Unit upgrade = human legs.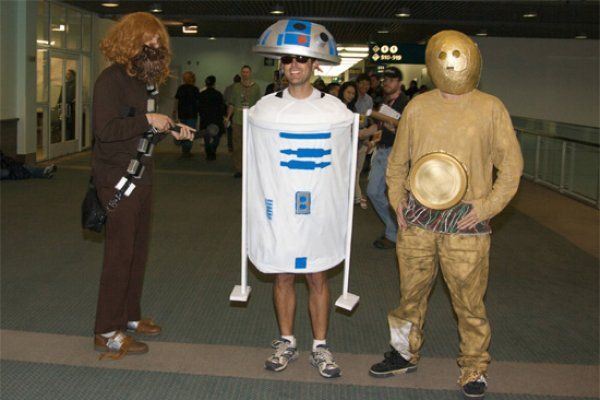 2. Gender Swapped Slave Leia with balloon sculpture Jabba-
This guy is proving he's a slave to fashion with his mighty revealing Slave Leia costume, and that awesome Jabba the Hutt balloon sculpture by his side shows he's not afraid to clown around a bit on the Con floor.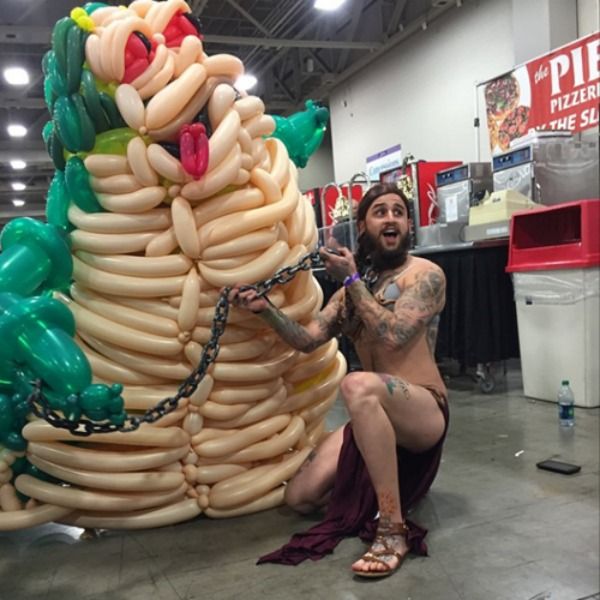 3. Sexy C-3PO-
She's more than your average C-3 unit- her sexy look makes her a C-10!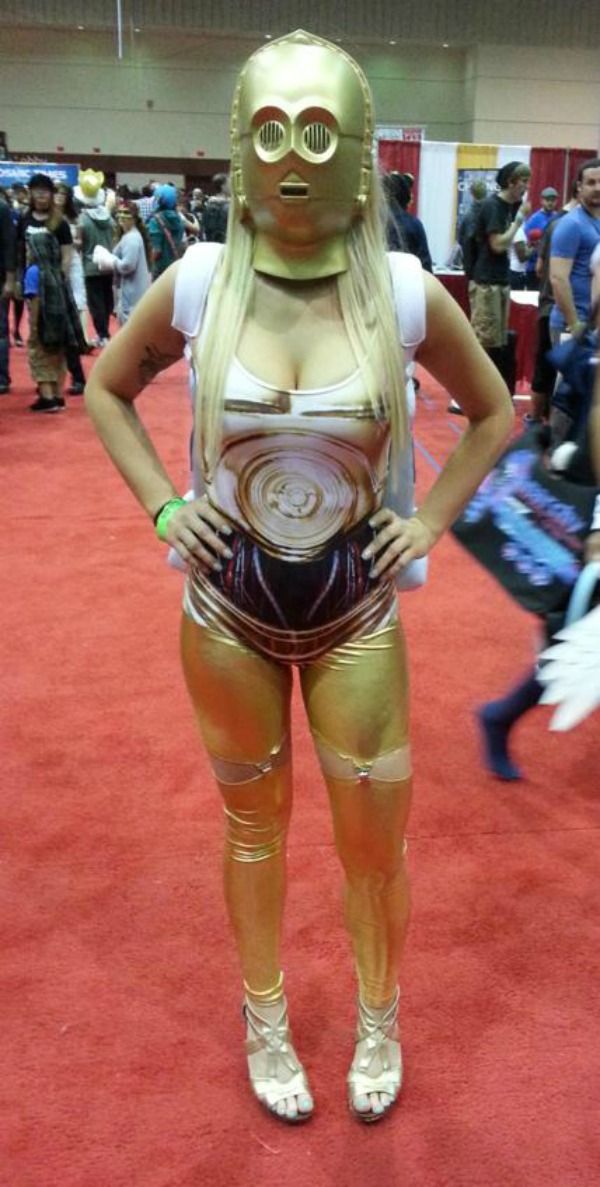 Continue reading