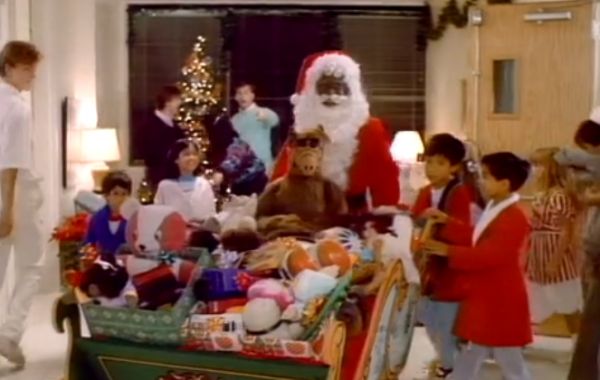 Celebrating the holidays with your virtual family is an annual tradition for TV junkies like myself, but this year was sorely lacking in new Christmas episodes, especially in the sitcom world. so I had to go digging in the vaults.
Here are ten Christmas episodes from classic sitcoms of yesteryear, to remind us how good Yuletide sitcom episodes used to be.
1. 3rd Rock From The Sun- Jolly Old St. Dick (1996)-
What could be wackier than a bunch of aliens pretending to be a normal human family? How about a bunch of aliens pretending to be a normal human family at Christmastime! It's 3rd Rock, it's a Christmas episode, it's hilarious!
2. Married With Children- You Better Watch Out (1991)-
Remember how amazing it was to see real life Santas doing amazing stunts and tricks when you were a kid? This episode of Married...With Children will show you how one minor mishap in a Santa stunt will scar you for life!
3. Square Pegs - A Child's Christmas In Weemawee (1982)-
Do you remember that totally radical sitcom from the early 80s called Square Pegs? If not don't worry, because Square Pegs only lasted for a season, and is probably best known for launching the career of Sarah Jessica Parker, but it was a real gem of a show.
Watch this Christmas episode and, like, let those nostalgiac holiday vibes flow, man!
Continue reading