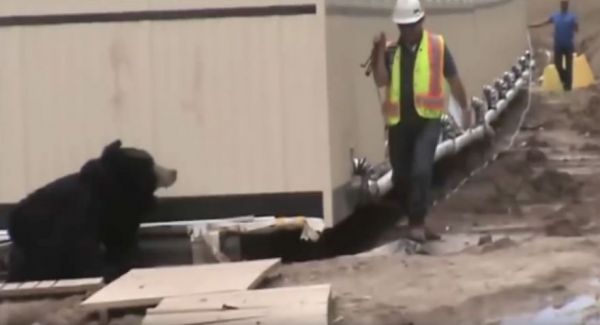 Folks who don't have bears lurking around their neck of the woods might see a bear sighting as a good thing, but those who work in bear country know those furry behemoths can be quite unpredictable.
One minute they're sniffing around trying to find out what their human visitors are up to, the next they're lying in wait ready to leap out and scare the life out of someone.
This hilarious prank video from America's Funniest Home Videos should have included the warning "make sure your buddy isn't packing heat before you try this prank at home".
-Via Laughing Squid