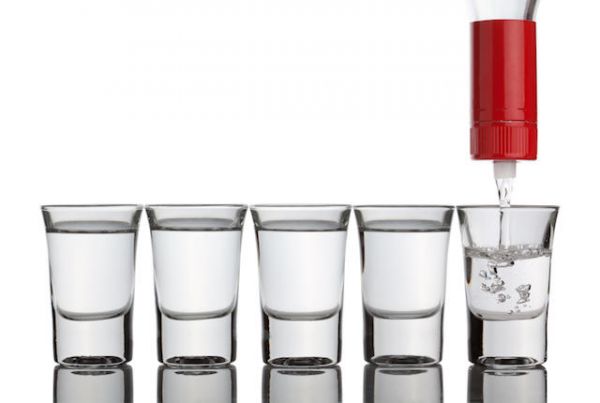 Vodka makes us warm and happy when we drink it, and doesn't destroy us the next day like the browns, but what makes vodka so awesome is you can do a whole lot more with it than just make martinis.
Vodka is a natural disinfectant, deodorant and mold and mildew remover, so you can use some of your liquor cabinet stash to clean house before your friends come over for cocktails.
The clear liquor is also an insect repellant and dandruff remover, although you probably don't want to spray yourself with vodka before driving or you'll have some explaining to do if you get pulled over!