Unless you're looking at an officially licensed Disney tutorial you'd better put your pencils and your eyeballs away and stop looking at the screen, now!
Just kidding, it's nothing more than an innocent comic drawn by a non-Disney artist, to be filed under "satire".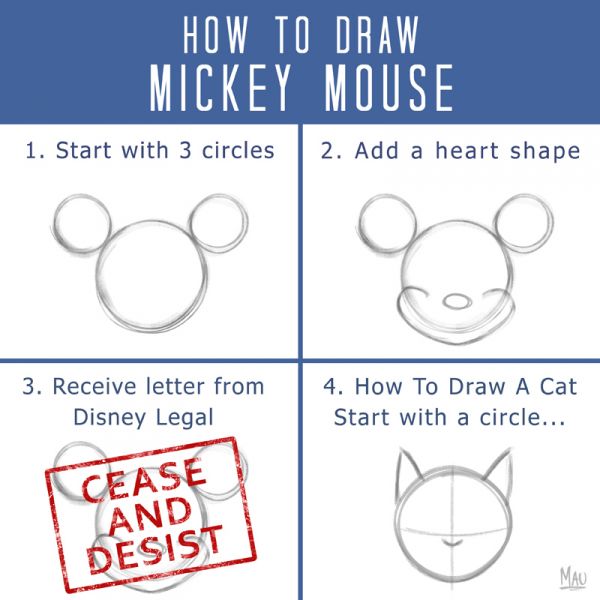 This silly yet oh so true comic by Mauricio Abril shows the not so fun side of that empire Mickey Mouse built, and I know more than a few NeatoShop artists will totally relate to the punchline!
-Via Laughing Squid