The jack-o'-lantern is a traditional symbol of Halloween, and a smiling ambassador of fall. When you see Jack's grin around town you know it's almost time for spirits to haunt the land of the living, and visions of candy and costumes start dancing around in your head.
Here are 13 fun, and easy to make, jack-o'-lantern shaped dishes that will add some Halloween fun to your get togethers, or simply make dinner with your family more festive.
1. Jack-O'-Lantern Quesadillas-
Let's start out with a super simple recipe that anyone can make, a recipe so easy even your kids can get in on the fun.
Simply cut eyes, a nose and a jagged smile into the top tortilla of a double decker quesadilla and put a smile on their faces!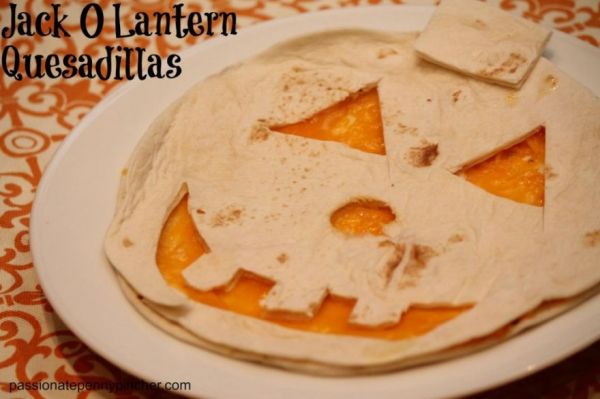 2. Jack-O'-Lantern Cheeseburgers-
Imagine the look on your guest's faces when you slide a smiling jack-o'-lantern burger onto their bun, they'll be grinning from ear to ear!
3. Smiling Pumpkin Fruit Plate-
The smiling pumpkin fruit plate is another super simple recipe/concept that you'll be using for years to come.
Arrange a plate of fruit, or candy, or pretty much any colorful finger food, into the shape of a smiling jack-o'-lantern on a serving tray and watch that pumpkin head slowly disappear during the night.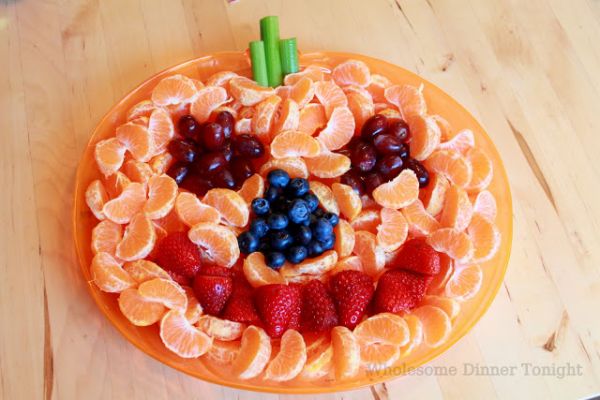 4. Masked Jack-O'-Lantern Cookies-
This recipe is a bit more difficult to prepare than a fruit arrangement on a plate, but the end result is so satisfyingly delicious it's worth all the effort.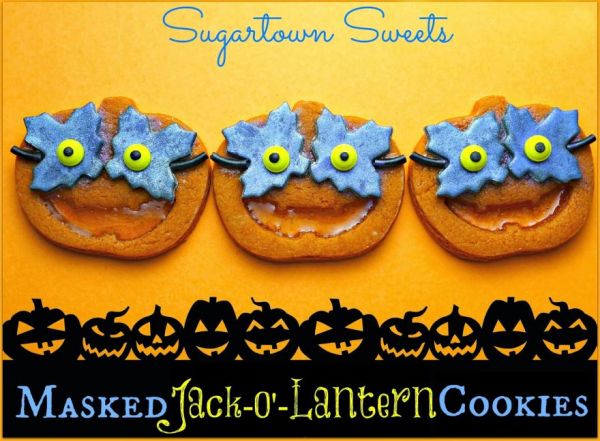 This recipe is great because you can sub out any of the fancy tools or decorating ingredients for simpler ones- frosting instead of luster powder, cookie dough leaves instead of fondant, and jam instead of candy in the middle.
5. Simple Jack-O'-Lantern Cookies-
If you're looking for a simpler cookie recipe, without all the razzle dazzle but with plenty of flavor and character, then you'll love this jack-o'-lantern cookie recipe which uses real pumpkin!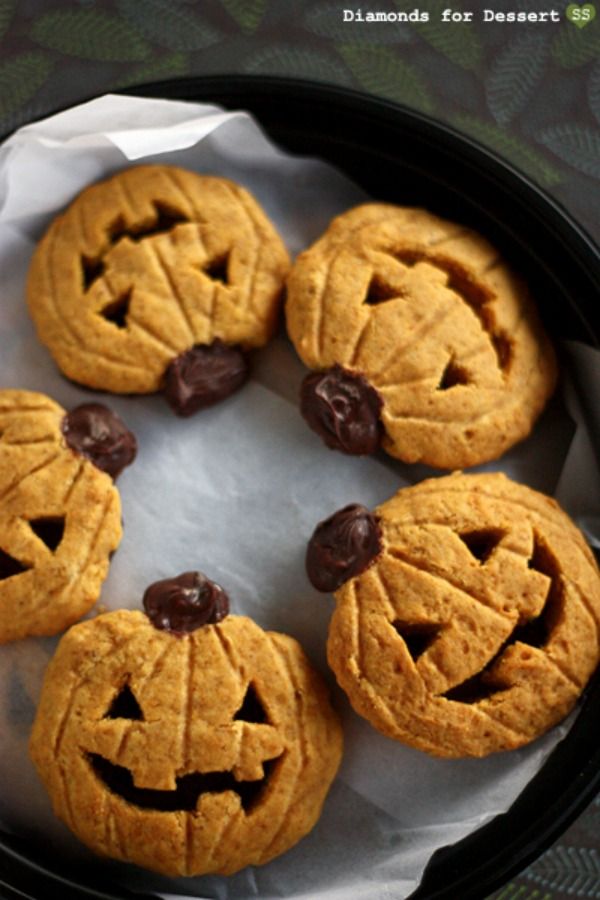 Continue reading