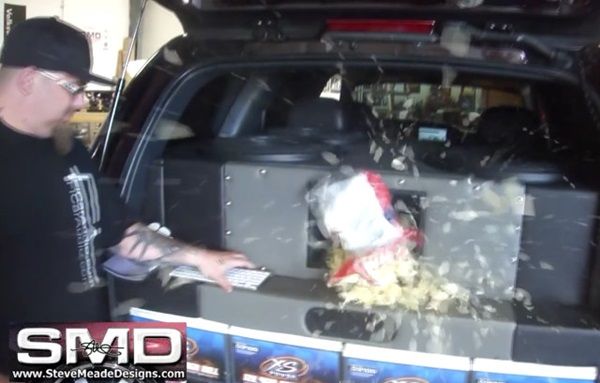 If you're walking home from the convenience store, with a bag of chips for later, and you hear a car with a bass heavy audio system drawing near you'd better clear the sidewalk or risk a bag blowout.
Because this video by Steve Meades Design proves, a booming system can obliterate a bag of chips (and your eardrums) in just a few seconds. (Contains NSFW language)
Steve created this video to demonstrate the raw bass power of their "Tremendous Bass 118" custom sound system, but it's also a reminder that walking around a city full of booming systems with an unopened bag of chips is dangerous!
-Via Laughing Squid