The Following is an article from The Annals of Improbable Research.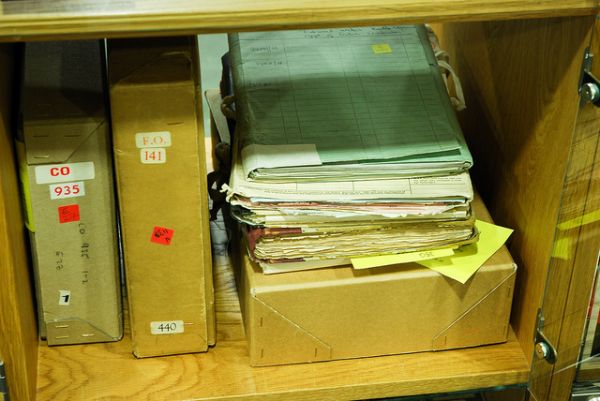 (Image credit: Flickr user Magnus Halsnes)
by M.V. Simkin and V.P. Roychowdhury
Department of Electrical Engineering, University of California, Los Angeles

Recently we discovered [see cond-mat/0212043] that the majority of citations in scientific papers are simply copied from the lists of references that appear in other papers. Here we show that a model, in which a scientist picks three random papers, cites them, and also copies a quarter of their references accounts quantitatively for empirically observed citation distribution. Simple mathematical probability, not genius, can explain why some papers are cited a lot more than the other.

Greatness? Or Just Simple Probability?
During the "Manhattan Project" (in which scientists created the first nuclear bomb), Enrico Fermi, the physicist, asked General Groves, the head of the project: "What is the definition of a 'great' general?".1 Groves replied that any general who had won five battles in a row might safely be called great. Fermi then asked how many generals are great. Groves said about three out of every hundred. Fermi conjectured that, considering that opposing forces for most battles are roughly equal in strength, the chance of winning one battle is 1/2, and the chance of winning five battles in a row is 1/25=1/32.

"So you are right General," said Enrico Fermi. "About three out of every hundred. Mathematical probability, not genius."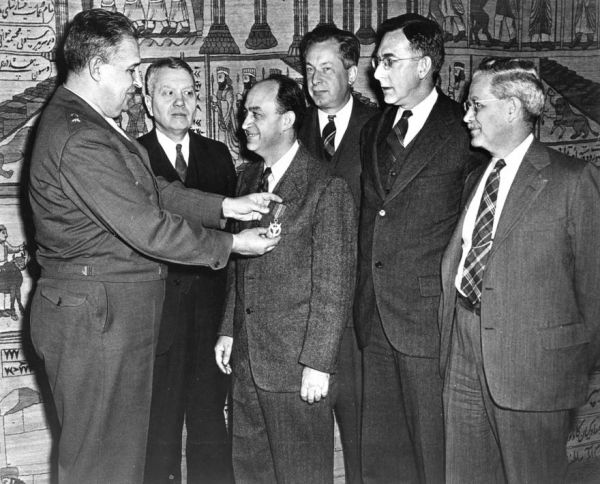 General Groves pinning a medal on Enrico Fermi. (image source: Atomic Heritage Foundation)
The existence of military genius was also questioned on basic philosophical grounds by Tolstoy.2

Greatness in Science: Your Papers Are Cited a Lot
A commonly accepted measure of "greatness" for scientists is the number of times other people cite their papers.3 For example, SPIRES, the High-Energy Physics literature database, divides papers into six categories according to the number of citations they receive. The top category, "Renowned Papers" lists those with 500 or more citations.

Let us have a look at the citations to roughly 24 thousands papers, published in Physical Review D in 1975-1994.4 As of 1997 there where about 350 thousands of such citations: fifteen per published paper on the average. However, forty-four papers were cited five hundred times or more. Could this happen if all papers are created equal? If they indeed are, then the chance of being cited is one in 24,000.
Continue reading