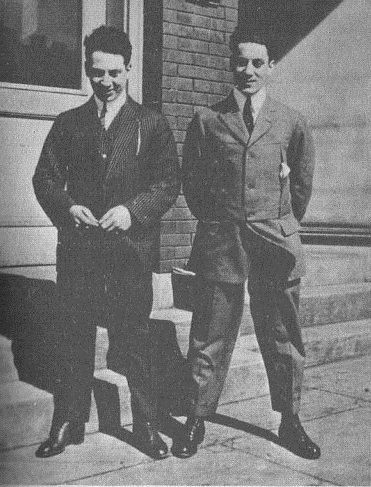 Neatorama presents a guest post from actor, comedian, and voiceover artist Eddie Deezen. Visit Eddie at his website or at Facebook.
The most famous show business performers in history are no different than the unknowns, the obscures and the lesser knowns. Every performer has one thing in common- they all made their debut somewhere or other, whether auspicious or less so. Like they say, everyone has to start some place. Let's take a look at the show biz debuts and earliest performances of twenty stars.
1. Groucho Marx

Groucho (pictured at right) had an early gig singing in a protestant church choir. This worked out well until they found out he was Jewish and fired him.

2. Harpo Marx

Groucho's older brother Harpo (on the left) made his debut at Coney Island at the age of 19. He was hijacked from his safe job as a piano player in a nickelodeon movie theater and tossed on stage to accompany his brothers, Groucho and Gummo (and another singer named Lou Levy), as one of the Four Nightingales. Harpo was so scared he wet his pants. Harpo called it "the most wretched debut in the history off show business."

3. Sylvester Stallone

Sly got his first acting gig playing Smokey the Bear in a school play.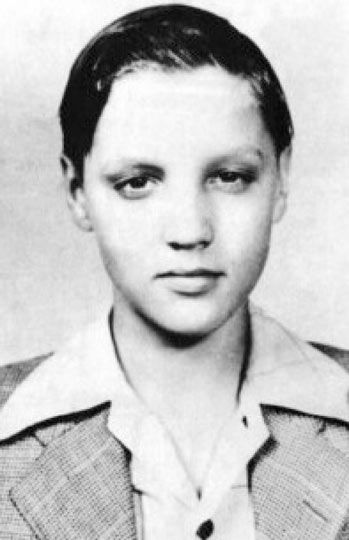 4. Elvis Presley

Elvis Presley's first-ever performance as a singer was in a singing contest at the Mississippi-Alabama Fair & Dairy Show. He was ten years old at the time. Dressed as a cowboy and wearing glasses, Elvis stood on a chair to reach the microphone. He sang Red Foley's "Old Shep" and won fifth prize in the contest. His prize was $5.00 plus a free ticket to all the rides at the fair.

5. Orson Welles

Orson's earliest public performance happened before he was ten years old. He appeared dressed as Peter Rabbit in the store window of Marshall Fields department store in Chicago. He was paid $25 a day.
Continue reading