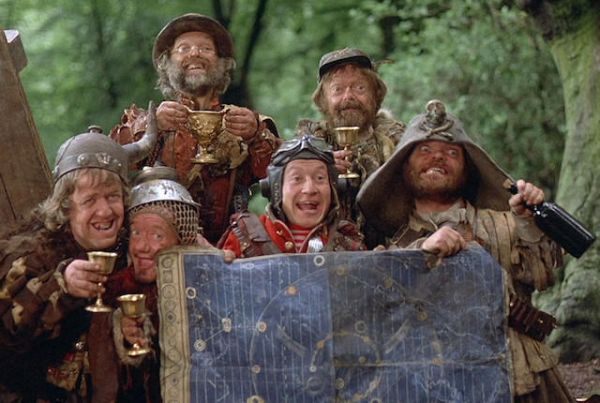 Michael Palin and Terry Gilliam's masterpiece Time Bandits is one of those movies I loved as a kid even though I didn't totally get the film, and just like the kids who attended the test screening I liked one part the most- "the parents being blown up!".
Nearly three and a half decades later I've seen Time Bandits dozens of times and still find something to love with every new viewing, and I appreciate the amazing performances now more than ever.
The Time Bandits themselves are played by little people with huge personalities, so it's easy to see how their roles could be inspired by their real life attitudes.
But Ralph Richardson's personality changed a bit as he played The Supreme Being, a role he took so seriously that he submitted his own red ink edits complete with message "God wouldn't say that".
There were more than enough talented actors cast in Time Bandits, but none proved more important to the final look of the film than Sean Connery.
He helped guide Gilliam's directing on the first day of shooting, and he came up with that fun bit at the end where he plays the firefighter. Is there anything Sean Connery can't do?