Neatorama Posts Tagged with "truck spill"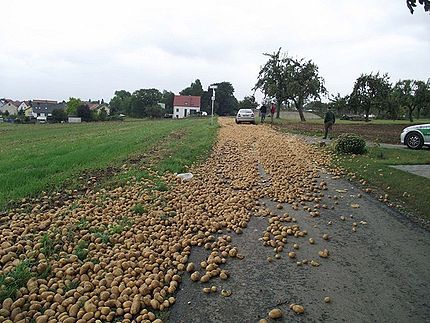 A truck full of fish overturned and dumped its load into... ...piled two feet deep in places. The driver of the truck was taken to the hospital, but was not seriously... ...injured and was able to return to the scene. The truck was removed and the road opened later that ni...
http://www.neatorama.com/2012/01/30/holy-mackerel/
A truck hauling 30,000 pounds of squid dumped its load in... ...olved, the California Highway Patrol said. The truck was traveling south on Highway 101, south of Los... ...h of Los Coches Road, when the driver allowed the truck and trailer to go off the road, overturning on...
http://www.neatorama.com/2010/09/16/squid-and-broccoli/
NeatoShop Products Tagged with "truck spill"
There are no products matching your search terms
search took 0.016 seconds