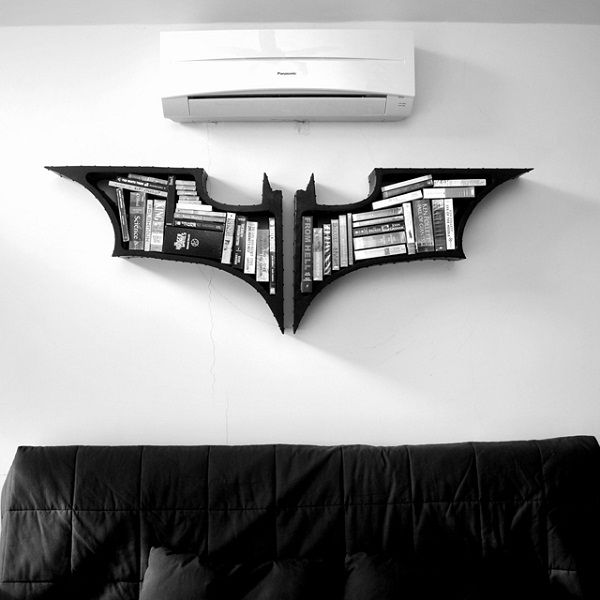 Etsy Artist Fahmi Sani has designed this beautifully inspired bookshelf. The Dark Knight Bookshelf is available on order for just under $270, not too bad for some of you fan-boys out there.
I don't want to get all political, because I know Batman has a huge following, but if you know me then you are probably aware that I am more of an Iron Man fan. Sani designed an Iron Man piece too, but honestly all I want is a good Iron Man mask- then I will be set.
What's your favorite superhero? Let us know in the comments below!
Link | Via Laughing Squid