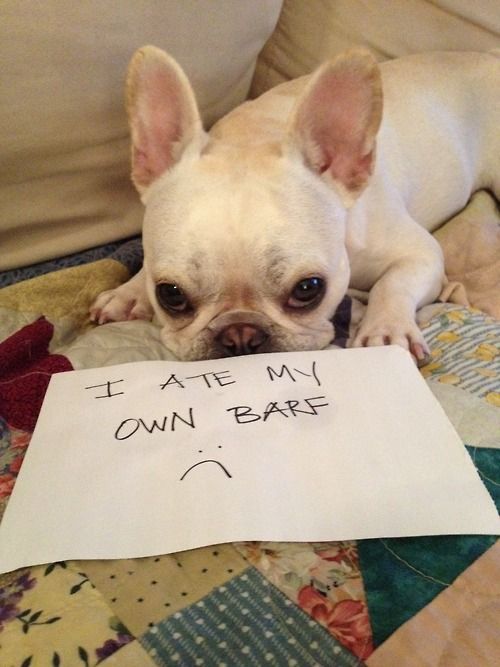 Most dogs have no shame, and they certainly can't read, so why not set up a Tumblr blog and let humans across the interwebs laugh at their shaming?
That'll show 'em what a bad idea it is to eat gross stuff, kill poor little critters and generally act in a boorish manner.
The site is called Dogshaming, and it's a hilarious way to wag your finger at those bad dogs!
Link --via DesignTAXI