The following is a Whodunit by Hy Conrad. These mysteries are from The Little Giant® Book of Whodunits by Hy Conrad and Matt LaFleur. Can you solve the mystery before you read the solution?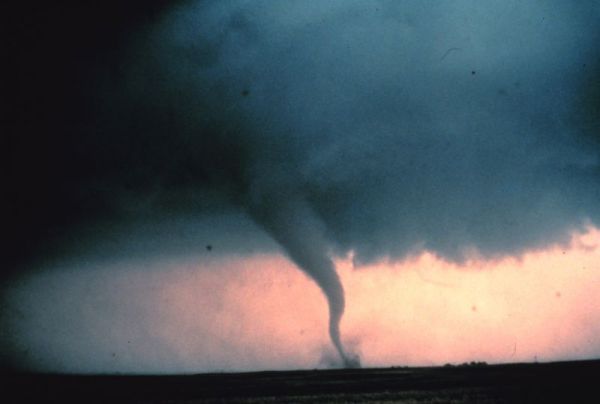 The air in Prairie Flats had been calm all morning. But by noon the wind had whipped up out of the east, and just a half-hour later a small, rainless tornado was pummeling the farming community, its funnel leaving behind a path of destruction and at least one fatality.
The body of Allie Brinker was found lying in a ditch. There was a gash in the young woman's forehead and a trickle of blood that had fallen in neat round drops onto the ground. Not far away, a broken, bloodied fence post led the police to an obvious conclusion. The wind had torn up the post and sent it flying into her head.
"I blame myself," Allie's Uncle Nate told the neighbors. "She was at my place, playing with her one-year-old niece. Just as the wind was picking up, Allie decided to run back home across the fields. I told her to stay. The radio was warning of twisters. I should have stopped her."
Continue reading