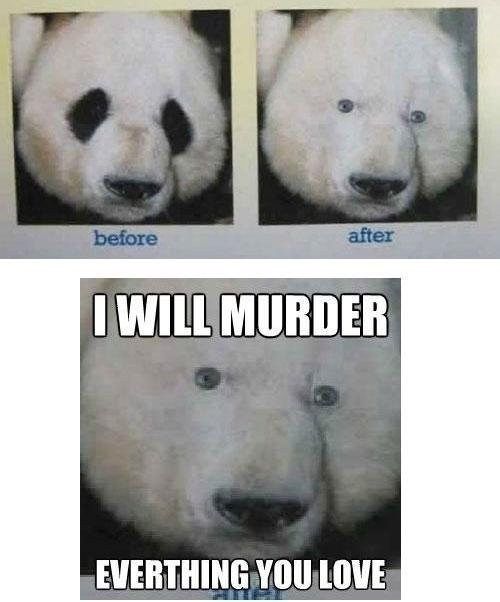 There's something not quite right about a panda without black rings around their eyes.
They immediately lose all cute and cuddly factors, and those beady little eyes which should be swimming in ebony pools now appear to be staring into your very soul.
Pray the pandas retain their black eye makeup, or they may develop a taste for human!