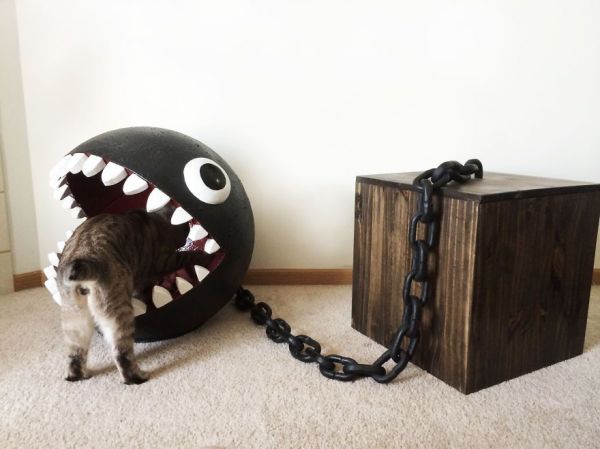 Cat furniture company CatastrophiCreations makes all kinds of unconventional home furnishings for felines, but their latest one takes the cake. Fans of video games are going to love this, it's a cat bed that looks like Chain Chomp, a Super Mario Bros. character that looks like a a ball and chain with sharp teeth.
Look! These two kittehs love it!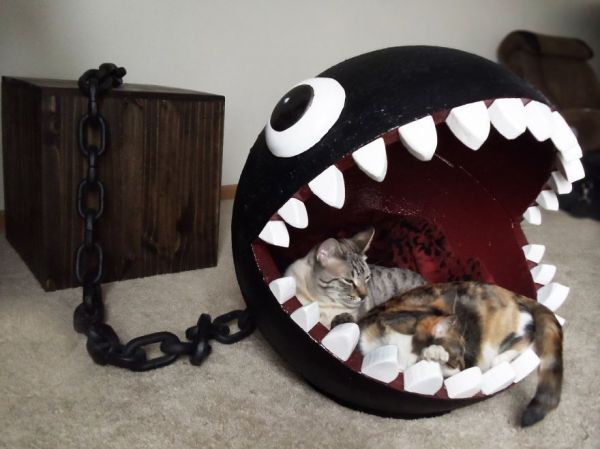 See photos of how they made it over at Bored Panda.