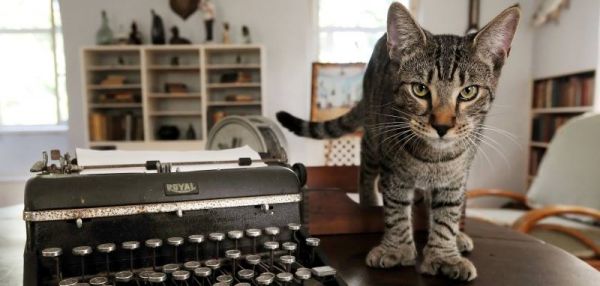 As Hurricane Irma bears down on Florida, expected to hit the keys hard, many people are wondering about the Hemingway cats. The Hemingway Home & Museum in Key West has 54 cats on the property, most of them polydactyls, descended from Hemingway's favorite cat Snow White. General manager Jacque Sands says have all been brought inside. They, along with about ten employees of the museum, are staying put through the storm.
Transporting the cats in stop-and-go traffic, in 90-degree heat, was not an option, Sands said.

Forecasters think Irma will make landfall in Florida as a Category 4 with 140 mph peak winds.

But Sands said she, the approximately 50 cats and the other employees will be OK.

"I've been in this house in a (Category) 4. ... It's one of the most fortified buildings on this island," she said.
The home has been boarded up, and all the cats have been accounted for. You can follow their preparations at Facebook.
---

We hope you like this article!
Please help us grow by sharing:
Get Updates In Your Inbox
Free weekly emails, plus get access
to subscriber-only prizes.
We won't share your email. You can cancel at any time.