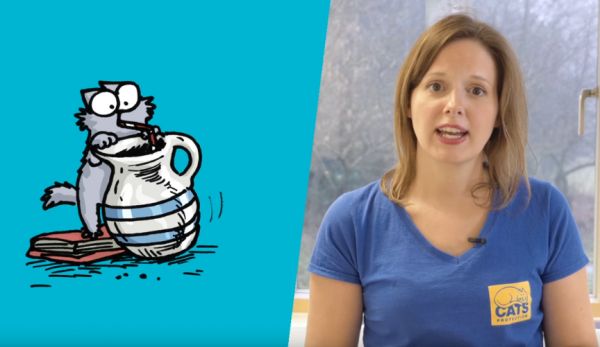 Simon Tofield and Nicky Treverrow are back with another lesson on cats. This one is about adopting a kitten. They have special needs, compared to a older cats.
After all, you can never have too many cats! Especially when shelters are full of kittens (and older cats) who need homes. Get your kittens spayed or neutered when your veterinarian says it's time. As usual, this video is folowed up with a Simon's Cat cartoon.
---

We hope you like this article!
Please help us grow by sharing:
Get Updates In Your Inbox
Free weekly emails, plus get access
to subscriber-only prizes.
We won't share your email. You can cancel at any time.