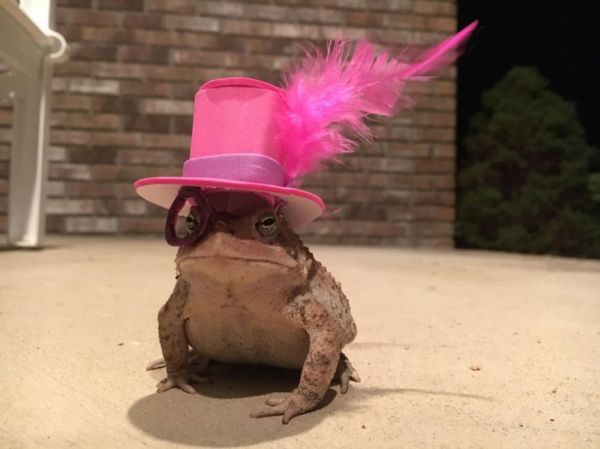 Chris Newsome noticed that night after night, the same toad kept showing up on his porch. He loved seeing his toad friend every day and decided to help improve the little guy's life by adding a little flair to his style by making him stylish foam hats.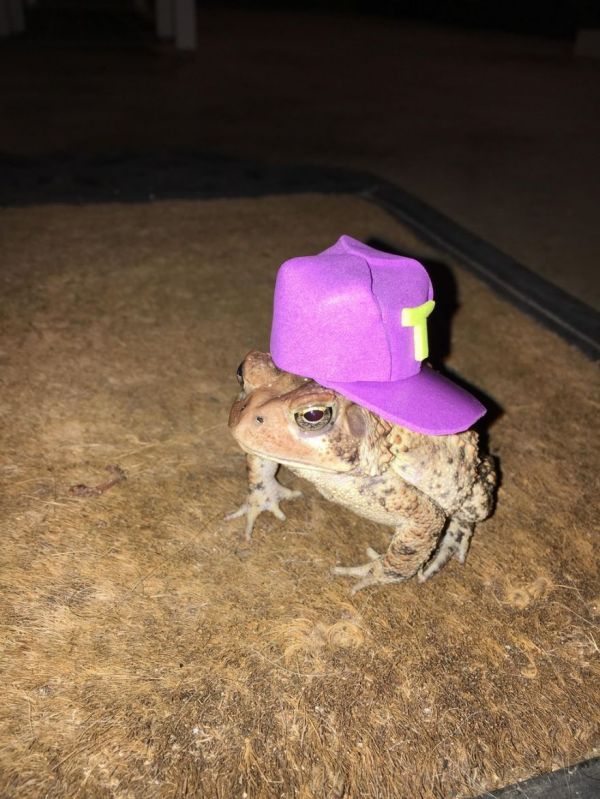 The toad kept coming back after he gave him the first hat, so Chris kept making him new hats every day.
Maybe the toad liked getting to play dress up or maybe he just liked having a friend to hang out with every day, but either way, the two certainly have a strange and wonderful relationship.
Via The Dodo
---

We hope you like this article!
Please help us grow by sharing:
Get Updates In Your Inbox
Free weekly emails, plus get access
to subscriber-only prizes.
We won't share your email. You can cancel at any time.