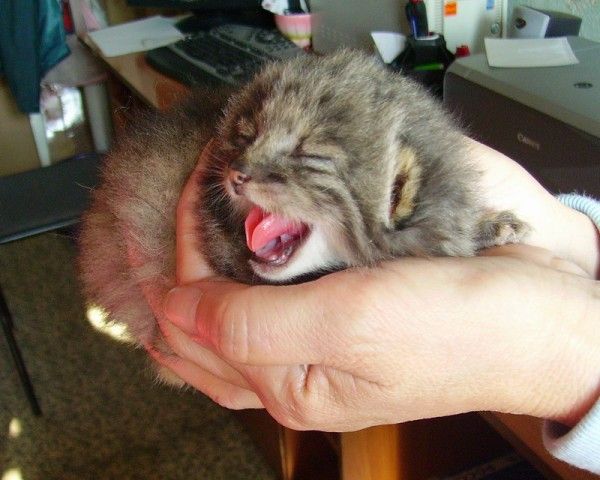 In 2008, a farmer in the Chita region of Russia (north of Mongolia) found that a new litter of kittens had been born in his barn. They were unlike any kittens he'd seen before. He called the office of the Daursky Nature Reserve, and an officer came who identified the kittens as Pallas's cats, also called manul. They waited for the mother to return, but she didn't, so the kittens were taken to the wildlife office. The Fedotov family volunteered two nursing mother cats, and brought them in (with a remaining kitten) to feed the wild kittens.


The nature reserve sheltered the kittens for six months, then released them with radio collars. But it was autumn, and the hand-raised Pallas's cats had trouble hunting in winter, so they were found and brought back to the preserve.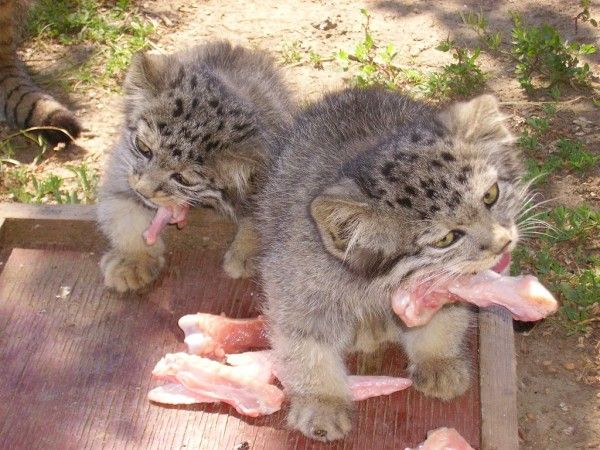 Once spring arrived, and the cats were older, they were released again, this time successfully. The source of the story is in Russian, but there's an English version here both with more pictures. -via reddit

(Images credit S. Balzhimaevoy)
---

We hope you like this article!
Please help us grow by sharing:
Get Updates In Your Inbox
Free weekly emails, plus get access
to subscriber-only prizes.
We won't share your email. You can cancel at any time.