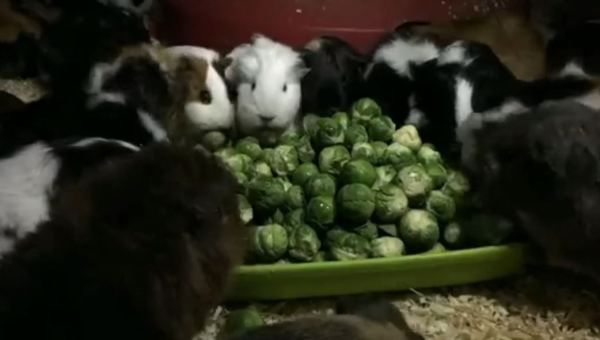 People tend to be pretty torn about their feelings on brussels sprouts -they either love them or they think they're the grossest things in the world.
Guinea pigs seem to have a drastically different opinion on the strange leafy veggies though. In fact, if this video is any indication, they seem to think brussels sprouts are the best treat in the world. I guess even if you think sprouts are revolting at least now they can bring you some joy.
Via Boing Boing
---

We hope you like this article!
Please help us grow by sharing:
Get Updates In Your Inbox
Free weekly emails, plus get access
to subscriber-only prizes.
We won't share your email. You can cancel at any time.