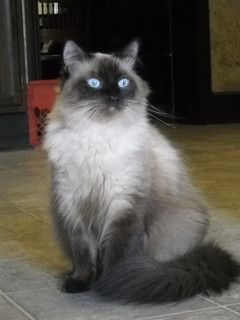 The effect of the Twilight movies lives on, as "Bella" was the top name for dogs in 2012. It came in second for cats -you have one guess as to what was first. Other movies had some influence, as "Katniss" from The Hunger Games gained in popularity, but did not break the top ten.
Top Dog Names:

1 Bella
2 Max
3 Buddy
4 Daisy
5 Bailey
6 Coco
7 Lucy
8 Charlie
9 Molly
10 Rocky

Top Cat Names:

1 Kitty
2 Bella
3 Tiger
4 Max
5 Smokey
6 Shadow
7 Tigger
8 Lucy
9 Chloe
10 Charlie
---

We hope you like this article!
Please help us grow by sharing:
Get Updates In Your Inbox
Free weekly emails, plus get access
to subscriber-only prizes.
We won't share your email. You can cancel at any time.