Animal lovers, particularly those who treasure polar bears, may want to grab on to a sturdy surface prior to hitting play, due to possibility of serious swoon. This is Nora, the three-month-old polar bear cub at Columbus Zoo and Aquarium (whom I've once featured previously at Neatorama before she was old and mobile enough to do much but look and sound adorable while sleeping).

Now a curious, roly poly bear-in-training, this clip shows Nora roaming around the off-display areas of her zoo home, having fun and attending to important tasks such as giving the sign that announces her moniker a little taste test. The cub's name was decided by a public vote, and is a combination of letters in the names of her parents, mother Aurora and father Nanuq. Nora will not be available to be seen by zoo visitors until her keepers are satistfied that she is emotionally and physically ready.

Learn more about and see additional video clips of Nora at the Facebook page of the Columbus Zoo and Aquarium. It's updated frequently, is well done and is worth the time for any animal enthusiast.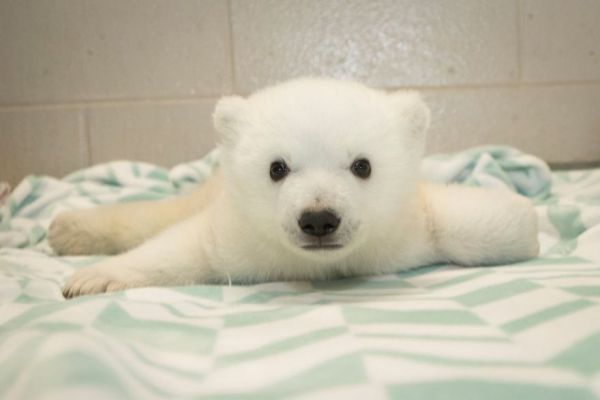 Images: Columbus Zoo and Aquarium