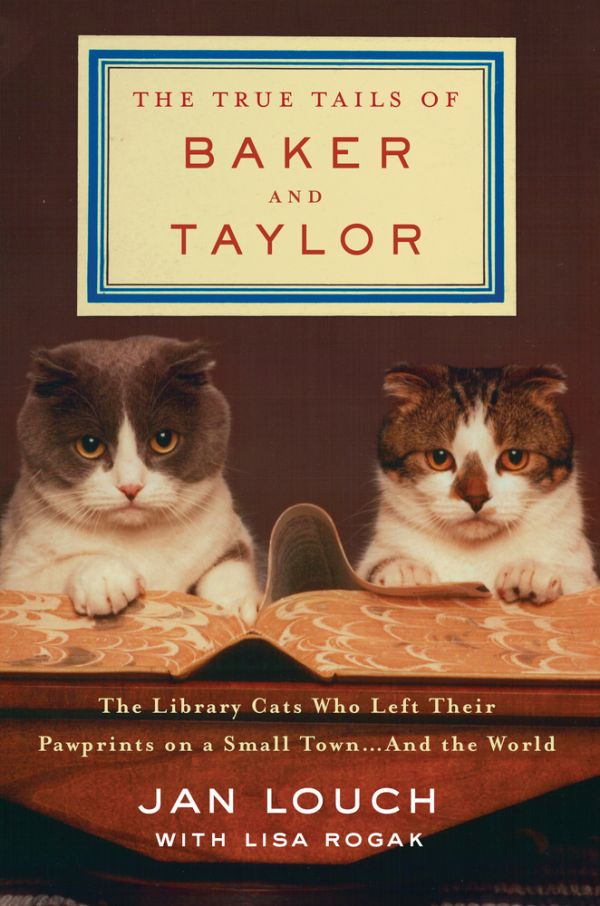 Neatorama is proud to bring you an excerpt from the new book The True Tails of Baker and Taylor by Jan Louch and Lisa Rogak (previously at Neatorama). It's the true story of two library cats who brought an entire community together beginning in 1983.
It all started with mice in the library.

Assistant librarian Jan Louch and a coworker decided that what the library needed was a cat. Or, even better, two cats. Soon, they found a pair of Scottish Folds who were perfect for the job. Jan named them Baker and Taylor, and they took up residence in the library.

But these cats were much more than mousers. Visitors to the library fell in love with Baker and Taylor and their antics just as Jan had. And then, after Jan let the cats be photographed for a poster, they became feline celebrities. Children from across the country wrote them letters, fans traveled from far and wide to meet them, and they became the most famous library cats in the world.

In The True Tails of Baker and Taylor, Jan Louch looks back and tells the remarkable story of these two marvelous cats and the people―readers, librarians, and cat lovers of all ages―who came together around them.
---
The patrons who loved Baker and Taylor were a diverse lot. From the young mothers and toddlers who came in for story time to the retired business executives who came in each morning as soon as the doors opened and headed straight for the reading room where they could read the newspaper for an hour or two, a cross-section of the community walked through the door every day, and I loved that about the library.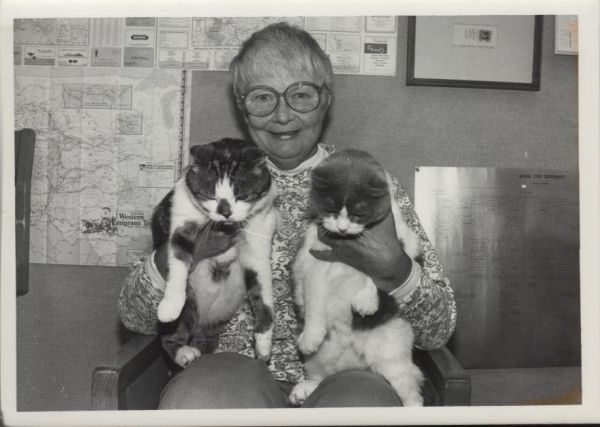 (Image courtesy of Jan Louch)
In the early afternoon, there was usually a bit of a lull at the library; the patrons who came in the morning and others who returned a few books on their lunch hour were gone. The next rush consisted of the high school kids who would come in to do their homework.

Baker was a people cat – the staff's nickname for him was "Library Slut."
Continue reading