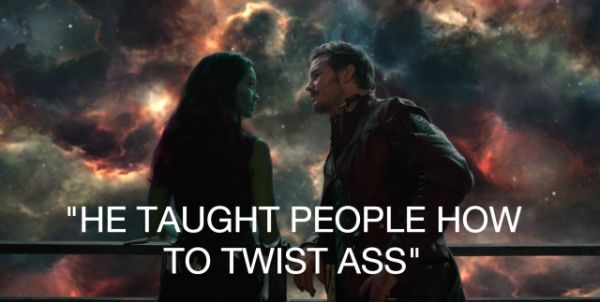 When Guardians of the Galaxy was translated into Chinese, they cut some corners. The title of the movie shown in China is now Interplanetary Unusual Attacking Team. The insults have been changed to endearments, and other lines just make no sense at all. Some examples:
Each time a character was meant to insult Rocket by calling him "rodent" or "weasel" it was translated into "small raccoon," a term of endearment.
When Gamora says, "Your ship is filthy," and Star-Lord responds "She has no idea," the translation came out to "Your ship stinks" and "No culture is terrible."
Star-Lord calling Ronan "turd blossom" translated to "big face."
Gamora's "I will not succumb to your pelvic sorcery!" became "I will not succumb to your rhetoric sorcery!"
There's more at The Mary Sue, and even more criticism of the translation if you can read Chinese.