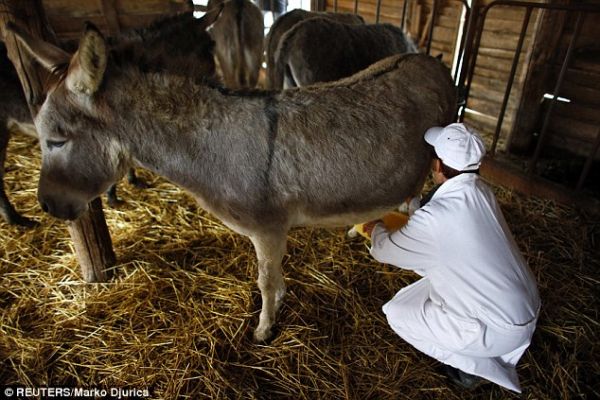 A cheese called pule will set you back £800 per kilogram. In pounds and dollars, that's a lot of money. Pule is produced at one farm in Zasavica, Serbia, where it is made from donkey milk.
It is said to take 25 litres of fresh donkey milk to make a single kilogram of the cheese, which the reserve claims is the most expensive in the world.

The white, crumbly cheese has been described as similar to Spanish manchego cheese, but with a deeper, richer taste.
The farm also sells donkey milk. Link -via the Presurfer

(Image credit: Marko Djurica/Reuters)