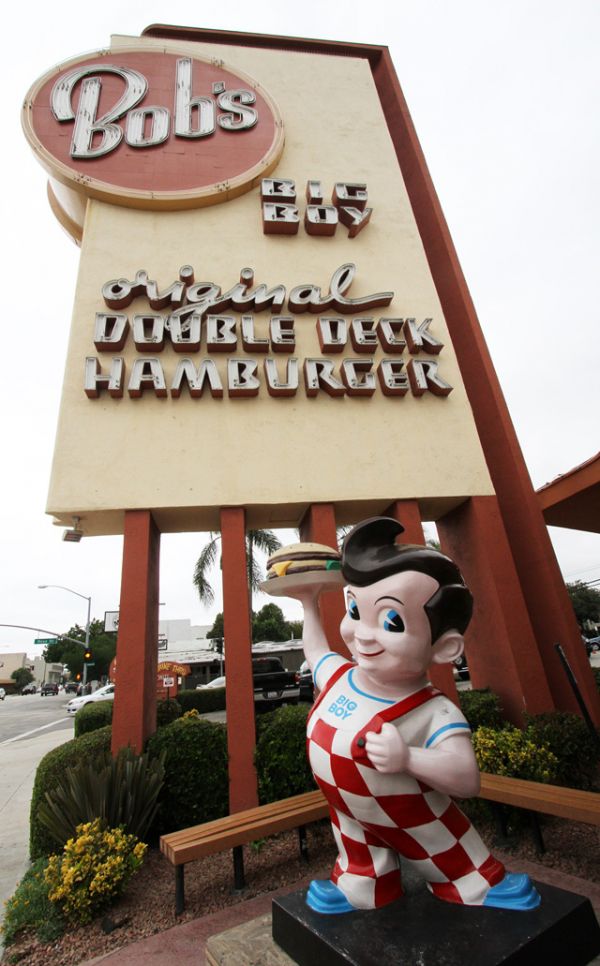 Laughing Squid's Rusty Blazenhoff paid a visit to the oldest remaining Bob's Big Boy restaurant in the U.S., located in Burbank, California since 1949.
He took lots of cool pictures, and he talks a bit about the significance of the Big Boy over a slice of pie at the link below.
It's a delicious trip down memory lane, is anyone else suddenly in the mood for a cheeseburger?