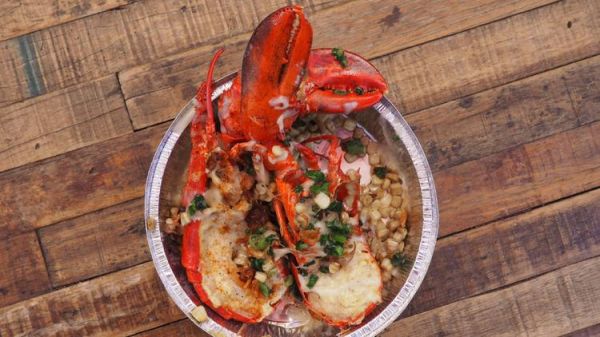 Los Angeles is a lot like New York in that both cities represent the American melting pot, where people of all races, religions and nationalities coexist and share their culture's wares, fashion and delicious food creations.
This multicultural cohabitation often leads to a sharing of ideas as well, and in L.A. that sharing leads to the creation of amazing hybrid foods, like the Lobster Elote or Clam Chowder Fries.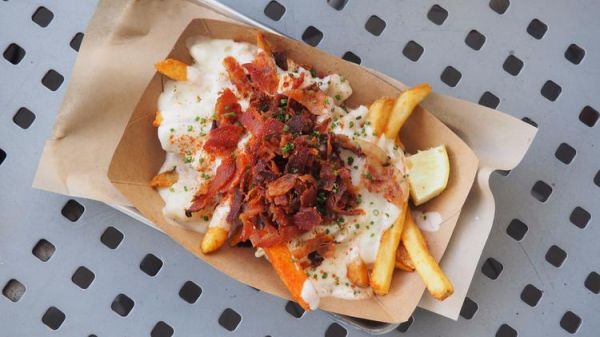 But there's one big problem for foodies who want to try these fantastic hybrid foods- they're only served at one or two places in town.
The Lobster Elote is sold by the Latin-Asian fusion food truck Dos Chinos, who also have a stall at the 4th Street Market in Santa Ana, while Chowder Fries are sold at Slapfish Restaurant locations throughout the city.
And if you're going to drive all over town to try the new hybrid food hotness you've gotta stop by Röckenwagner Bakery, where they're serving up the heavenly Crö-Dough-
Made with Rockenwagner's croissant dough (the fat content was adjusted to make it crispier), the Crö-Dough is filled with pastry cream, the top is coated in a thick sugar glaze, and there's even more sugar around the pastry, much like the Cronut. You can pull apart the layers, savoring each one individually, if you can stand it. Most people finish this thing in a couple of bites.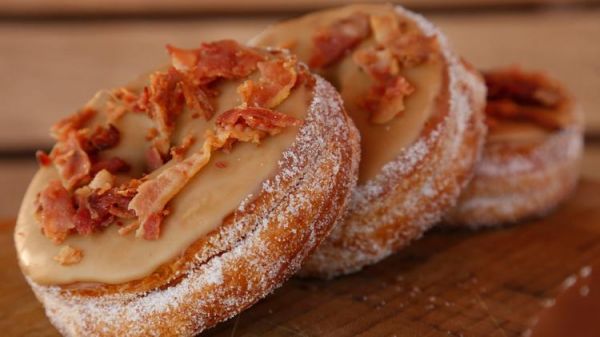 Read Where To Find Clam Chowder Fries, Pizza Dumplings and more Hybrid Foods here
---

We hope you like this article!
Please help us grow by sharing:
Get Updates In Your Inbox
Free weekly emails, plus get access
to subscriber-only prizes.
We won't share your email. You can cancel at any time.