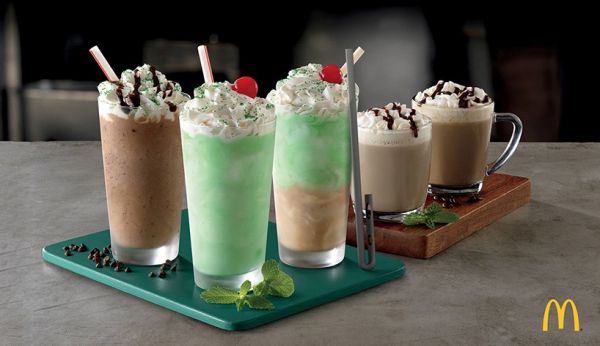 McDonald's has always tried to personalize the experience of dining at their restaurants in every way possible, from the (formerly clowny) decor to the food packaging to the little golden arches on every napkin.
They even have the largest drinking straws in the fast food biz, which some people feel are partly responsible for the rise of obesity in America, and now McDonald's is about to make history again with their new S.T.R.A.W.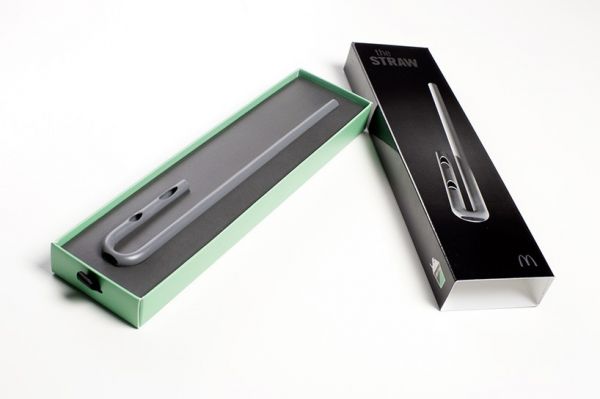 It stands for Suction Tube for Reverse Axial Withdrawal, and it's the most over-engineered straw ever created, made to optimize consumption of McDonald's new half-mint half-chocolate shake.
Since no-one wants their chocolate to mint ratio to be compromised by poor technology, mcdonald's turned to two highly-qualified engineering firms, JACE and NK labs to create the STRAW.

The STRAW is a J-shaped, snorkel-like vessel that provides optimal flavor flow dynamics. the tube has side openings to suck in both layers at once, and is engineered to work just as well at the bottom of the shake as it did at the top.
The fact that McDonald's hired two engineering firms to create a new milkshake straw may seem a bit crazy, but if you're a fan of milkshakes you know you wanna try one!
-Via Designboom
---

We hope you like this article!
Please help us grow by sharing:
Get Updates In Your Inbox
Free weekly emails, plus get access
to subscriber-only prizes.
We won't share your email. You can cancel at any time.